Jelly Deals: Breath of the Wild Champion amiibo pre-orders are live
Go, go, go!
A note from the editor: Jelly Deals is a deals site launched by our parent company, Gamer Network, with a mission to find the best bargains out there. Look out for the Jelly Deals roundup of reduced-price games and kit every Saturday on Eurogamer.
---
Look, I'm going to make this as brief as possible, given that we're talking about amiibo here and these things have a tendency to sell out before you're even done reading one of these articles.
The Zelda: Breath of the Wild Champions amiibo four-pack that Nintendo announced earlier this year is finally available to pre-order over at Nintendo's own store.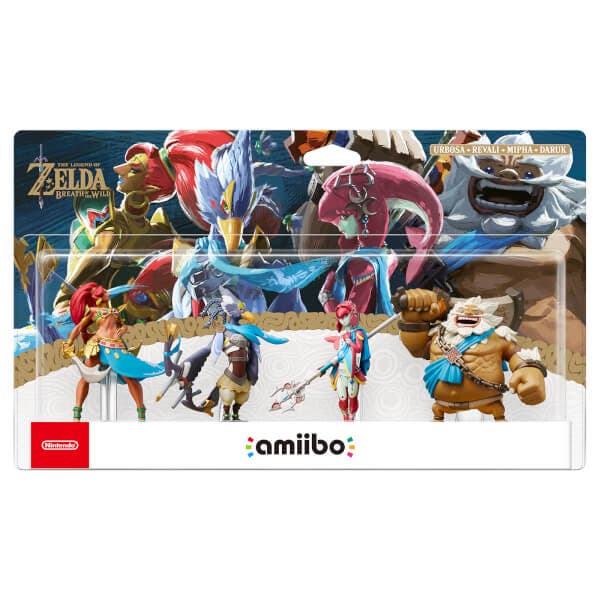 The full set of four features amiibo of Daruk, Mipha, Revali and Urbosa - all Champions from the Breath of the Wild storyline in their very on-brand colour scheme outfits.
The Champions amiibo set (Breath of the Wild) for £49.99 from Nintendo UK
The set will cost you £49.99, if you manage to get a pre-order in before they disappear - and is due to be released on 10th November 2017.