Jelly Deals: Amazon introduces six new Alexa-enabled devices
Pre-orders are live now.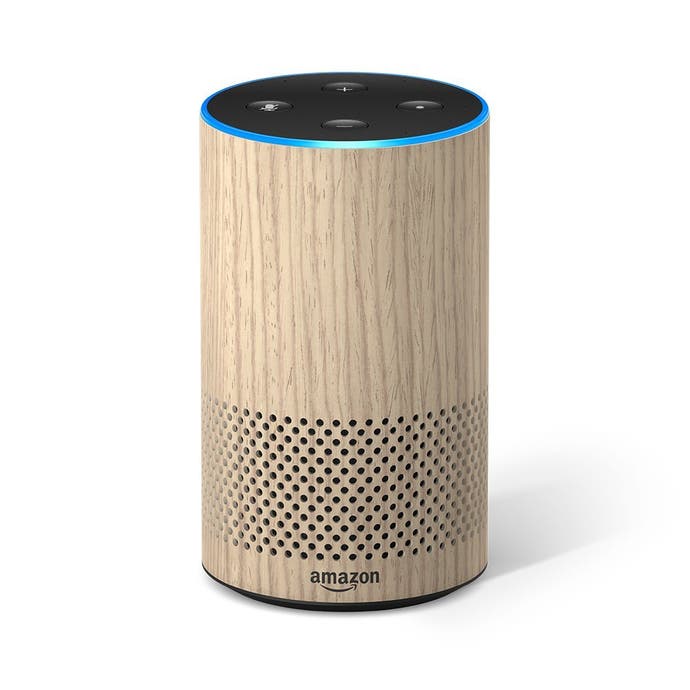 A note from the editor: Jelly Deals is a deals site launched by our parent company, Gamer Network, with a mission to find the best bargains out there. Look out for the Jelly Deals roundup of reduced-price games and kit every Saturday on Eurogamer.
---
Today, Amazon has gone and introduced six brand-new devices, all fitting into the Alexa family. Let's take a look at 'em.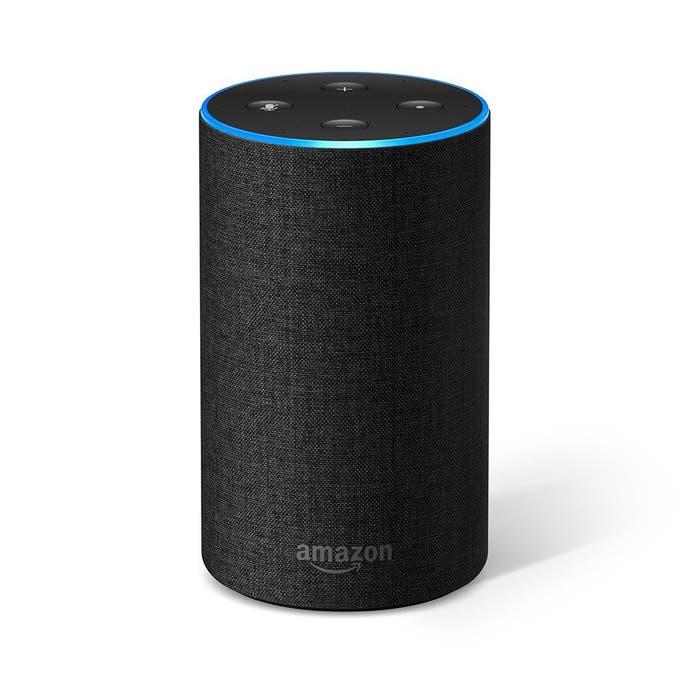 Firstly, the standard Amazon Echo has been redesigned with a shorter tower and a range of colours and styles - it now comes in everything from 'charcoal fabric' to 'oak finish' and even a very sleek looking metallic silver. This iteration of the Echo improves upon the original with a better set of speakers, the more compact design and the brand new addition of hands-free calling and messaging on iOS and Android devices, directly to the Echo.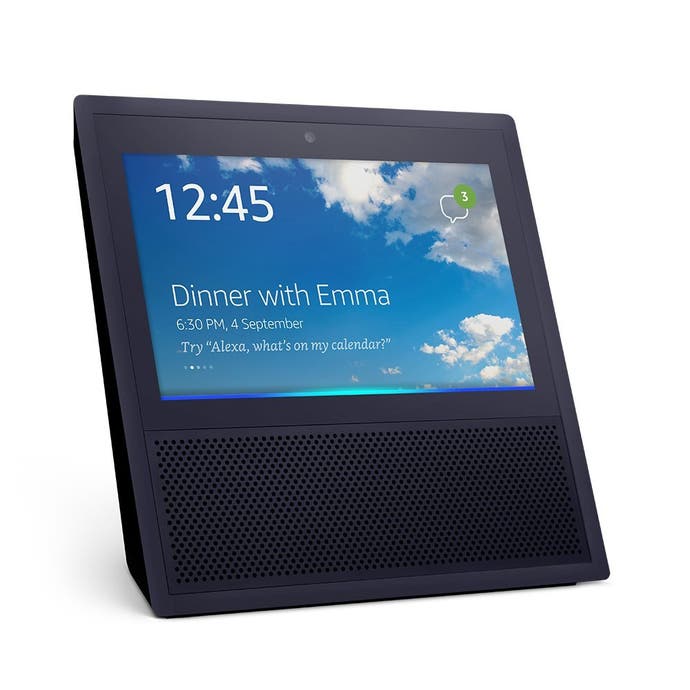 Next, we have the Echo Show, which has been available in the US for about a year now. The pitch for this one is simple - it's got all the features of the existing Echo with the added bonus of a seven-inch screen to allow you to view products, websites, song lyrics and more. It'll even tie in to your smart home setup and enable you to view security cameras around your house, all controlled by voice.
Then there's the all-new Amazon Echo Plus. This can essentially be considered the 'premium' version of the standard Echo, redesigned from the ground up to completely integrate with a smart home setup. This built-in hub makes controlling temperature, lights and other connected devices with your voice all the easier. The Echo Plus also features the biggest and best sounding set of speakers the range has to offer.
In addition to the three new Amazon Echo devices on offer, Amazon is also introducing the Echo Connect, which is a voice-controlled speakerphone that ties to your Echo, due out in 2018. Then, there are the Echo Buttons - a set of fairly basic press-buttons that talk to Echo devices and act as game controls and various other bits. Neat.
The sixth and final bit of tech unveiled is a brand new Fire TV with 4K compatibility and an Alexa voice-controlled remote, though Amazon is quick to promote the latest Fire HD 10 tablet, with fully integrated Alexa tech as well, even if its not a brand-new device.
All in all, there's a lot on offer here from Amazon this week. With Black Friday 2017 creeping ever closer, it would be a safe bet to assume that the older generation of Alexa-enabled hardware will see some significant discounts in the coming weeks, too.