Jelly Deals: 8Bitdo's latest wireless SNES pads are designed for Switch, available to order now
The Pro Controller alternative you've waited for?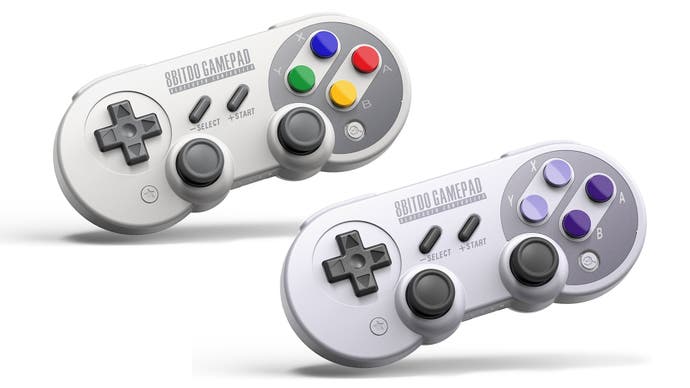 A note from the editor: Jelly Deals is a deals site launched by our parent company, Gamer Network, with a mission to find the best bargains out there. Look out for the Jelly Deals roundup of reduced-price games and kit every Saturday on Eurogamer.
---
8Bitdo, for those who haven't heard already, is a company that has made its name creating and releasing incredibly accurate replicas of classic Nintendo gaming controllers that are, in fact, fully functioning Bluetooth controllers in their own right. The company's previous efforts have mostly focused on the NES and SNES era pads, allowing users to use a controller that looks and feels like the real deal on iOS, Android and of course, PC and Mac.
While these controllers were mostly used for emulation purposes, earlier this year, 8Bitdo released a firmware update that allowed its Bluetooth controllers to be fully compatible with the Nintendo Switch. From there, things get a bit more exciting.
I had previously bought one of the company's SNES inspired SF30 pads to use on PC and, after the update, decided to try out the Switch functionality. To my honest surprise, it worked pretty well. Of course, that test then led to me spending far too much money on downloadable NEOGEO games from the Switch eshop, but the less said about that the better.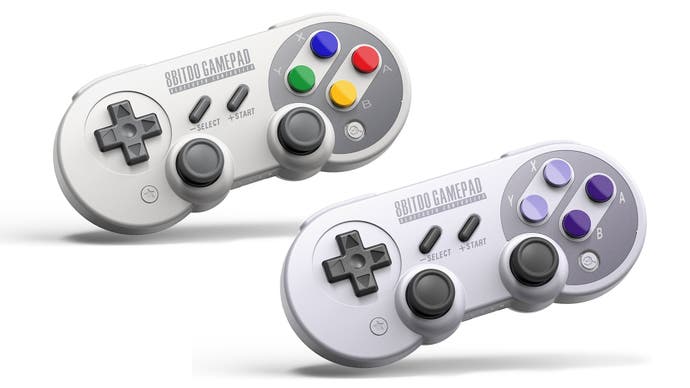 There was, however, a couple of things the SF30 lacked. Specifically, there weren't enough buttons to be fully comfortable playing games like Breath of the Wild, and the lack of actual thumbsticks hindered things further. With that in mind, 8Bitdo's latest creation - the SF30 Pro - is designed specifically for Switch. It continues to replicate the classic SNES controller design but adds a couple of thumbsticks to the mix, along with an extra set of shoulder buttons, screenshot and home buttons and, perhaps most importantly, rumble and motion control functionality, along with USB-C connectivity.
You can still use these pads with PC, Mac and Mobile devices too - it just means the SF30 Pro is a much more well-rounded controller to fill your Bluetooth and nostalgia needs, respectively.
Now, a few months after its initial announcement, you can finally pre-order one of these pads. They're due out December 10th in the UK and US and available in UK SNES colours or the vastly inferior US colours.
In the UK:
Thanks, Womble9!
In the US: