Jelly Deals: £10 off a £50 spend at Amazon for one day only
Works on most things, too.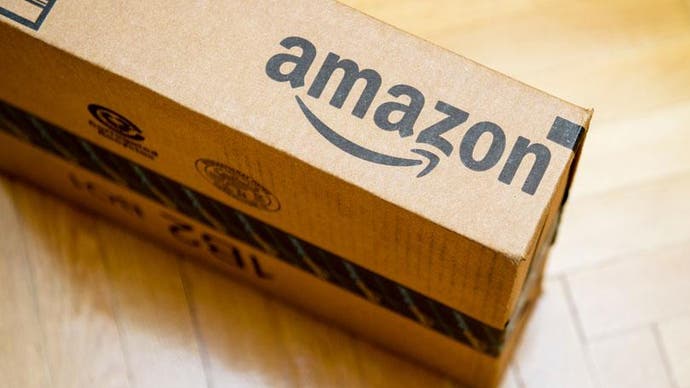 A note from the editor: Jelly Deals is a deals site launched by our parent company, Gamer Network, with a mission to find the best bargains out there. Look out for the Jelly Deals roundup of reduced-price games and kit every Saturday on Eurogamer.
---
In a returning offer from last year, for one day only, Amazon UK is offering £10 off a £50 spend when using a code.
The one-day promotion, which Amazon has launched as a 'thank you' for its customers having ranked Amazon.co.uk as number one in the 2018 UK Customer Satisfaction Index, is set to begin at 00:01 am on Thursday 25th and finish at 23:59 pm the same day.

In order to get your £10 off, just add £50 worth of stuff to your basket (as long as it's sold by Amazon directly and not a third-party seller) and enter the code BIGTHANKS during checkout. That'll knock £10 off the total basket spend and you're good to go.
Of course, you're not limited to £50, so if you'd like to use your voucher to take £10 off the price of a shiny new console you can do that just fine. Having said that, you might want to grab a copy of Monster Hunter World along with a cheap copy of Destiny 2 or something similar.
Notably, I just tried taking that £10 off pre-orders for Nintendo Labo kits and it seemed to work, bringing the Labo Variety Kit to £49.99 and the Robot Kit to £59.99, which is nice.
If you were so inclined, you could also grab a SNES Classic Edition for its cheapest ever price - £59.99 - by using the code.
Once the offer goes live at midnight, Thursday 25th January, you can essentially stack a whole batch of stuff to hit that £50 limit and get £10 off the total basket spend. You may even be able to use it on some of the already-discounted Amazon Warehouse deals, though that's untested at the time of writing.
If you're after something a little more out of the ordinary to spend your £50 on, over at Jelly Deals we've got guides to the best games merchandise available right now as well as the best Micro SD cards for Nintendo Switch, most of which will bring that basket spend up. Good luck.