Japan chart: Vita sales fall further in slow week
3DS evergreens hold strong in software top 10.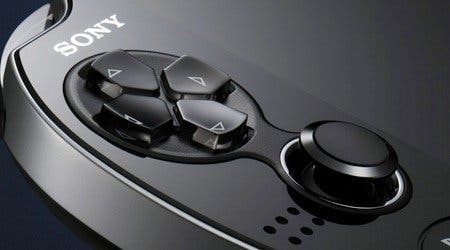 Vita sales continued to slide in a slow week for both hardware and software sales in Japan.
Sony's new handheld shifted just 8250 units, down from 8931 last week.
Numbers were down across the board though, with a dearth of new software releases to fuel sales. The 3DS comfortably held onto the top spot, selling 63,796, compared to 72,115 the week prior, while PlayStation 3 held on to second place despite sales falling from 19,370 to 17,765.
Here's the full hardware chart, as listed on Andriasang:
3DS: 63,796 (Last week: 72,115)
PlayStation 3: 17,765 (19,370)
PSP: 13,166 (14,804)
Vita: 8250 (8931)
Wii: 6837 (7099)
Xbox 360: 1373 (3764)
PlayStation 2: 1212 (1355)
DSi XL: 800 (793)
DSi: 633 (743)
There were no big new entries on the software top 20. Last week's chart-topper 2nd Super Robot Wars Z: Saisei-hen held on at number one, followed by Kingdom Hearts 3D: Dream Drop Distance at two.
A number of long-legged 3DS titles performed well. Super Mario 3D Land climbed from six to three, Kid Icarus: Uprising held steady at five, Monster Hunter 3G rose two places to six and Mario Kart 7 was up one at eight.
Nine of the top 10 games were for handhelds, and 15 of the top 20.
Read on for the full rundown:
2nd Super Robot Wars Z: Saisei-hen (Namco Bandai, PSP): 34,403 (Life to date: 299,842)
Kingdom Hearts 3D: Dream Drop Distance (Square Enix, 3DS): 20,977 (276,788)
Super Mario 3D Land (Nintendo, 3DS): 18,119 (1,504,812)
Pro Baseball Spirits 2012 (Konami, PSP): 17,037 (104,086)
Kid Icarus: Uprising (Nintendo, 3DS): 15,228 (220,643)
Monster Hunter 3G (Capcom, 3DS): 15,047 (1,390,226)
Pro Baseball Spirits 2012 (Konami, PS3): 14,485 (131,804)
Mario Kart 7 (Nintendo, 3DS): 12,212 (1,649,867)
Pokémon Conquest (The Pokémon Company, DS): 10,377 (295,974)
Mario & Sonic at the London Olympics (Nintendo, 3DS): 8254 (131,222)
Atelier Elkrone: Dear of Otomate (Idea Factory, PSP): 8012 - NEW
Yakuza: Black Panther 2 (Sega, PSP): 5882 (147,829)
Harvest Moon: The Land of Origin (Marvelous AQL, 3DS): 4574 (165,182)
Wii Sports Resort Remote Plus Pack (Nintendo, Wii): 4243 (914,691)
Monster Hunter Portable 3rd PSP the Best (Capcom, PSP): 3658 (236,467)
Devil May Cry HD Collection (Capcom, PS3): 3641 (65,245)
Mario Kart Wii (Nintendo, Wii): 3505 (3,546,938)
Wii Party (Nintendo, Wii): 3446 (2,328,169)
Hatsune Miku and Future Stars: Project Mirai (Sega, 3DS): 3392 (132,689)
Armen Noir Portable (Idea Factory, PSP): 3254 - NEW