January's Far Cry 4 DLC adds permadeath
Escape or die trying.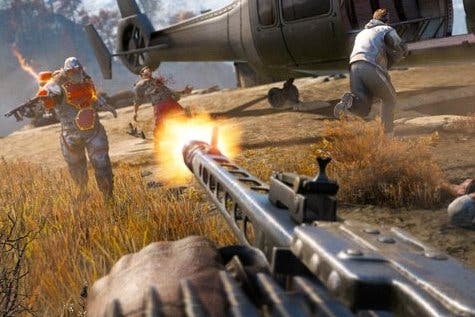 Upcoming downloadable content for Ubisoft shooter Far Cry 4 adds permadeath.
Escape from Durgesh Prison, out 13th January 2015 on Xbox Live and PC, and 14th January on PlayStation Network, is a time trial mode in which players race against the clock - and other players - to complete challenges for a spot on leaderboards.
In the DLC Ajay and Hurk wake up after being captured, tortured and stripped of their weapons in Yuma's prison. You need to complete a series of challenges to find weapons and unlock new skills while trying to reach the extraction point. You will have to keep running across Kyrat to complete side objectives dictated by Pagan Min before a final stand-off with Yuma's forces. You can play it single-player and co-op.
Ubisoft warned the DLC will be difficult, and it's easy to see why: when you die you have to start the mission over again.
Escape from Durgesh Prison is part of the Far Cry 4 season pass, or can be bought separately.