Jak and Daxter Trilogy release date announced
Sony offers up partial Trophy list.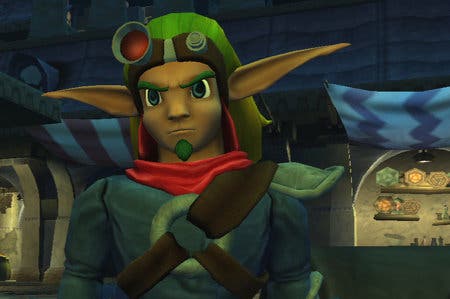 Forthcoming PlayStation 3 HD revamp The Jak and Daxter Trilogy arrives in European stores on 22nd February - the same day as the Vita.
The pack includes touched-up versions of Naughty Dog's PS2 platformers Jak and Daxter: The Precursor Legacy, Jak 2 and Jak 3.
You can expect 720p HD visuals, stereoscopic 3D support and over 100 Trophies to track down, some of which were unveiled on the PlayStation Blog earlier today:
Pedal to the Metal: Destroy Metal Kor at Nest - Gold
Purple Pain: Navigate the Purple Precursor Rings - Bronze
The Super Orberator: Collect 2000 Precursor Orbs - Gold
Testosterone: Pass the Tests of Manhood - Silver
Just the Artifacts Ma'am: Find three Artifacts in Mountain Temple - Bronze
What's That Smell?: Escort Men Through Sewers - Bronze
The Beast Beater: Destroy Metal Head Beasts - Bronze
Gate Crasher Masher: Defend Spargus' Front Gate - Bronze
Pedal to the Metal: Destroy Metal Kor at Nest - Gold
The pack will sport a relatively budget €39.99 price tag.