It turns out Teamfight Tactics has bad luck protection
Redemption.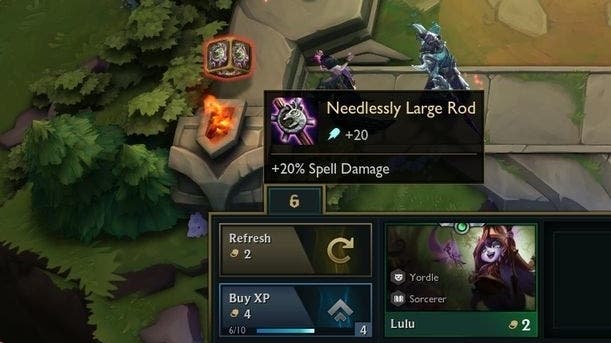 Perhaps the most discussed aspect of Teamfight Tactics' design is the way it dishes out items. A match of Riot's League of Legends-themed auto chess game includes a number of PVE rounds, each designed to give players items or gold.
This system adds randomness to the game - something Riot believes strongly in - but it's felt players who get lots of items early on have an advantage over those who do not.
Only now, though, are players finding out that the game will give players a leg up later on if you don't get items early on.
"Getting no items early increases the odds of getting items later," confirmed Principal Game Designer at Riot Games Stephen 'Mortdog' Mortimer in a tweet.
"So yes, there is some bad luck protection! You just have to adapt and play through your weaker early game."
This bad luck protection is something Teamfight Tactics players had suspected since the game launched, but now we know for sure it's in.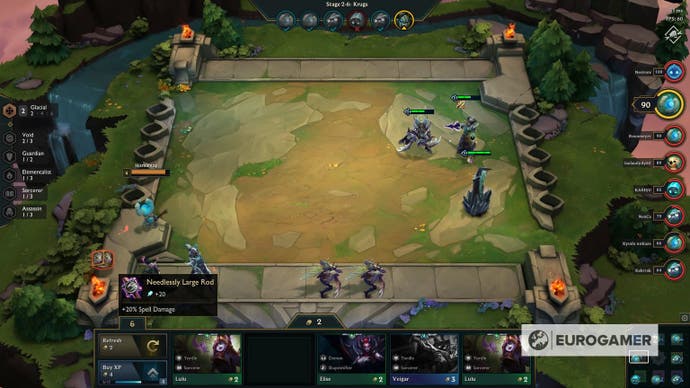 Mortimer published an image showing exactly how the item / gold distribution works in the opening three PVE rounds. There are eight possible outcomes, ranging from three or more items to nine gold. I imagine most will consider getting three or more items the best outcome, given how powerful the right items on the right characters can be.
I've seen a lot of confusion around how the gold drops work. Here's a diagram for the first 3 PVE rounds and what can drop. (Ignore my MSpaint skills)

PVE rounds after (Krugs/Raptors/Wolves) are supposed to always either 1 or more items or 5 gold. We have a hotfix for this soon. pic.twitter.com/4CY1UDaCmg

— Riot Mort (@Mortdog) July 18, 2019
PVE rounds after these three (Krugs, Raptors and Wolves) are supposed to always dish out one or more items or five gold, although a bug currently sometimes prevents them from doing so. Based on Mortimer's tweets, if you don't get items in the first three PVE rounds, your chances of getting items against Krugs, Raptors and Wolves is increased.
And finally, super late game PVE rounds (Dragon, Elder and Herald) always give items.
Fans have welcomed the insight into the systems underpinning Teamfight Tactics, which doesn't do a brilliant job of explaining how it works under the hood (or above it, for that matter).
Teamfight Tactics' first big patch hit this week (we've updated our Teamfight Tactics Tier List as a result) and it added a ranked mode, so the transparency from Riot is also well-timed. Still there's a lot we still don't know about how the game works, such as the exact odds underpinning item and gold distribution, and how they change based on your results.