Is Need for Speed: Most Wanted better with Kinect?
"Engine Start!"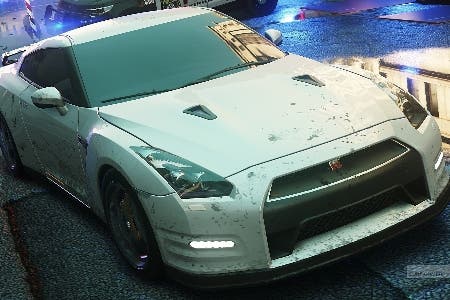 Criterion has revealed how upcoming racing game Need for Speed: Most Wanted works with Microsoft's Xbox motion sensing tech Kinect.
In an interview with EA's video show Pwned, producer Chris Roberts said the game's Kinect functionality was inspired by the work BioWare did implementing voice commands into Mass Effect 3.
"We obviously play a lot of games," he said. "I'm a massive Mass Effect fan. I played Mass Effect through with Kinect. I just loved the way they handled the voice in that game. I thought it was really cool.
"Also, we're geeks who work in games. I'm a big Iron Man fan as well. I thought it would be cool to control a lot of the aspects of the car with your voice and Kinect seemed to be a nice way to do that."
In the video Roberts runs through the main Kinect features. When you start the game the engine of your car is off. Say "Engine Start" to, as you'd expect, start the engine.
You can use voice commands to have the camera spin around your car mid-race by saying "Look Around". The speed the camera spins is tuned to how fast you're driving. "Some people may forget the right stick is how you move the camera around in the heat of the moment," Roberts said. "But they may remember, 'I need to look around' and then they look around."
You can also say "Drive Car" to switch to controlling a car you're close to in the game world.
Kinect also allows you to use your voice to navigate the new Easy Drive menu system. This is particularly useful mid-race. Using your voice you can reinforce your car's chassis or tyres without taking your foot off the virtual pedal. All you have to do to get rid of the Easy Drive menu then is say "Drive".
Microsoft's Kinect marketing means games that support the tech often carry the "better with Kinect" slogan on the box. Is Need for Speed: Most Wanted better with Kinect?
"You'll get more use from Easy Drive, and that will help you go faster, jump farther, win more races and set faster times," replied Roberts. "So yeah, genuinely it is better with Kinect."