Iron Man mod swoops into Grand Theft Auto 5
Well, Loki here.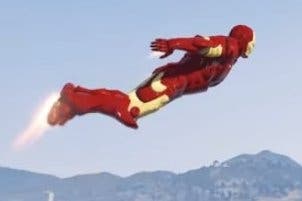 You will soon be able to play as Iron Man in Grand Theft Auto 5. Well, in the PC version, at least.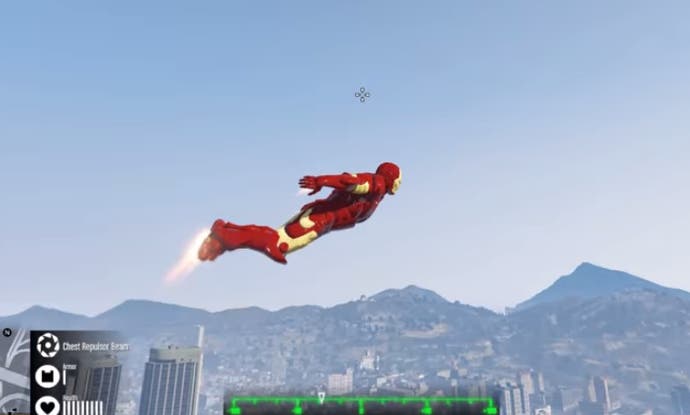 The Avenger-adding mod is the work of Brazilian coder JulioNB, who previously added the superhero into GTA4.
Iron Man flies, hovers, punches cars, fires missiles - mostly everything you'd expect the movie version to do. But no, you can't snap back his helmet and stare into Robert Downey Jr.'s stubbled face.
JulioNB was also behind the GTA4 Hulk, Spider-Man and Skate mods, several of which are also on his drawing board for GTA5.
The coder is also planning to work Watch Dogs's game mechanics and Saints Row's Dubstep gun into Rockstar's open world.
But back to Iron Man. Watch him fly around Los Santos and notch up a five-star wanted rating below - crank the video up to 1080p60 for full effect: