IO Interactive confirms that there's a new Hitman in the works
"We can't wait to tell you all about."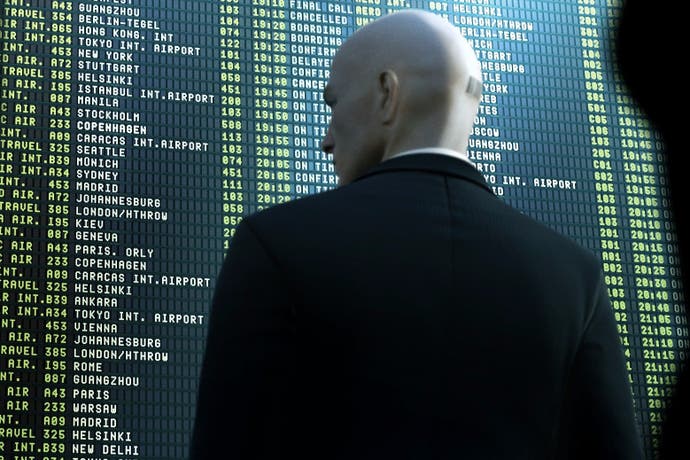 IO Interactive has confirmed that there's a new Hitman game in the works.
"We're making great progress," IO Interactive CEO Hakan Abrak said of the next Hitman in a post celebrating the launch of Hitman's Game of the Year edition, "We have exciting new features and some franchise firsts, which we can't wait to tell you all about."
That's all the news we're getting for the moment though it seems, "We don't plan to start talking about that until some point in 2018," explained Abrak.
Elsewhere in the post, Abrak took some time to offer a more general studio update. "Five months ago," he said, "I posted an open letter to let you know that Io-Interactive had become an independent studio once again. We've kept intentionally quiet since then, because we needed to focus inwards at what we want IOI to stand for, in terms of our employees, our culture and our ambitions and dreams for the future. It's been hard and challenging work, but also incredibly exciting as we lay the foundations for a new start for this special studio."
IO first revealed that it had transitioned to independent studio status back in June this year, following Square Enix's surprise decision to put the developer up for sale in May. Several weeks after Square's announcement, IO was hit by a round of layoffs.
"Today feels like a good opportunity to update you on how and what we're doing as we have passed 7 million players in the game and we are releasing the first new content since the conclusion of Season One, in the form of our Game of the Year Edition of HITMAN."
Hitman's Game of the Year edition includes everything released as part Hitman's first season, plus a new four-mission Patient Zero campaign (set in slightly reworked versions of existing stages), three new Escalation Contracts, three new weapons, three new outfits, and 40 challenges specific to the new campaign.
If you already own Hitman's complete first season on PC, PS4, or Xbox One, you can pay to upgrade to the Game of the Year Edition. That upgrade looks to cost around £15, with slight variations depending on platform.
"I also want to take this opportunity to say a massive thank you, in advance, to everyone who supports us by purchasing the GOTY Edition or the Upgrade," Abrak said in his post, "Your support will directly help us to continue on our independent journey towards the next Hitman game and beyond. We're in this together and we promise that we will channel our passion and skills to shine through in everything that comes from this studio."