Invisible, Inc. Contingency Plan DLC dated for next week
Adds new agents, levels, enemies and more.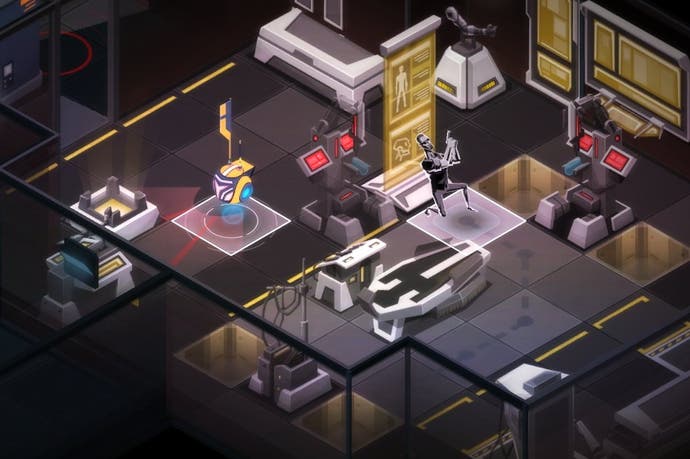 Turn-based espionage game Invisible, Inc. is getting an all new DLC expansion entitled Contingency Plan on 12th November for PC, Mac and Linux.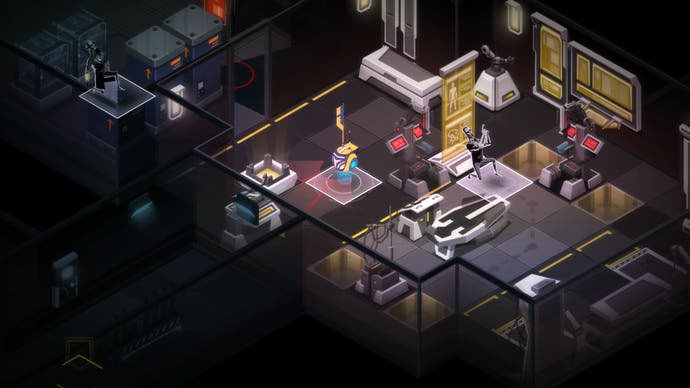 Contingency Plan will add four new agents to the mix, along with two new starting programs, new weapons, items, and augments. There will also be new types of guards and security threats to contend with.
This expansion will also extend the campaign with a new mid-section offering further challenges and more time to develop your crew. Side objectives have also been added.
Furthermore, developer Klei has added 10 more levels of mission difficulty to keep things challenging as your agents have more time to level up, what with the new stages as all.
Contingency Plan will cost $4.99 (about £3.30), but will be 10 per cent off at launch.
Invisible, Inc. was popular among Eurogamer staff named Chris with Donlan and Bratt raving about its stealthy strategic pleasures. "Much like the lives of one of its secret agents, this is a game defined by short, sharp thrills," Donlan wrote in his Invisible, Inc. review. You can watch them play through the game's final mission below.