Introducing alpha and beta reviews
First-look reviews of unfinished but commercially available games, with no score.
Starting today, with Peter Molyneux's Godus, Eurogamer is introducing alpha and beta reviews: reviews of games that are still in development but are already being offered for sale or funded by micro-transactions. Alpha and beta reviews won't carry a score and will acknowledge the games' incomplete status, but will still be a thorough examination of a game's qualities and offer a preliminary verdict on them.
Here's the 'why', 'which' and 'what' of alpha and beta reviews.
Why do alpha and beta reviews?
The way games are made and released is changing. It all started - or at least, came to widespread attention - with Minecraft. In order to fund continued development of his game, creator Notch started selling access to an incomplete 'alpha' build in mid-2009. It soon became a massive hit with a huge worldwide community - but Notch and his growing team at Mojang didn't consider the game complete and out of the testing phase until its official launch in late 2011, over two years after they first asked players to pay for it.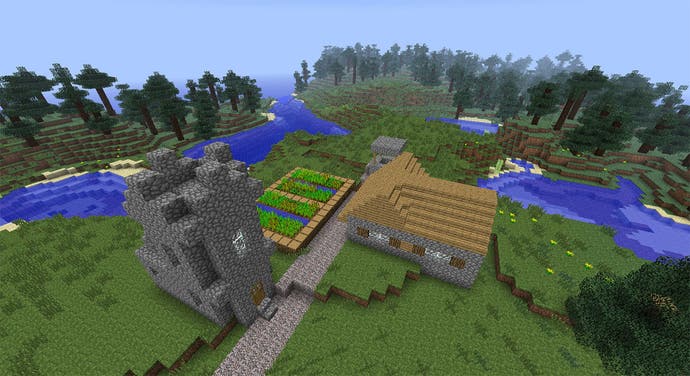 This led to the odd situation that we didn't run our review of Minecraft until most of you had already forked out for it and been playing it for, in some cases, years. It's not that the review isn't valid - in fact, it was widely read and we're very proud of it - but we feel we could have said more about the game sooner.
The Minecraft model for development has increased in popularity as independent studios see the value in making their games with more financial stability and player feedback, and as crowd-funding game development through Kickstarter has taken off. Earlier this year, Valve - as close to a custodian as PC gaming has - put its seal of approval on the model and expanded its reach by launching Steam Early Access.
In parallel with these developments, the rise of free-to-play gaming has seen many games, such as Valve's own Dota 2, spend a protracted period in fully commercialised open beta tests. They're not officially launched, but any player can access the game and spend money in their item stores. And with many games being updated long after official release, too, it's increasingly questionable when any game is truly "finished".
We don't think these issues can be simplified, but we do think that players deserve more clarity on what they're getting for money - and we think that developers and publishers can be held to account as soon as they start charging for their products.
Which games are eligible for alpha and beta reviews?
This is the simple part. In order to be eligible for alpha and beta reviews, games must:
Be freely available on the market; anyone can play them with no restrictions. This means that closed beta tests you have to apply to, or alphas that are only available to Kickstarter backers, are out. Steam Early Access games and open beta tests are in.
Be for sale. The publisher or developer must be charging for access to the game and/or for items within it.
There is a trickier element to whether or not a game should receive an alpha review, and that's 'when'. Some games might meet the above conditions without having enough content or features to be meaningfully reviewed, or they might be too buggy to play properly. Whilst we reserve the right to review them anyway, it might be more useful to readers if we waited.
Timing these reviews won't be an exact science, and to some extent we'll be feeling our way with this. If you think we're getting it wrong, tell us - we'll be closely monitoring feedback on these reviews.
What is an alpha or beta review?
Let's break it down.
We understand that these games are works in progress, and the reviewer will always acknowledge that and bear it in mind throughout the review process.
The review will not be considered definitive. Our intention is to follow every alpha or beta review with a full review, with score, when the game is officially launched (like our Minecraft review).
Alpha and beta reviews will not have a score attached. We think it's only fair to rate a game once the developer thinks it's ready - and we don't want to dilute the meaning of scores as we currently use them.
The review will be very clear about what players are getting for their money and time from the game in its current state.
The reviewer will also attempt to cut through the game's unfinished state to reach some deeper conclusions about it: what the core of the game consists of, and where it's headed.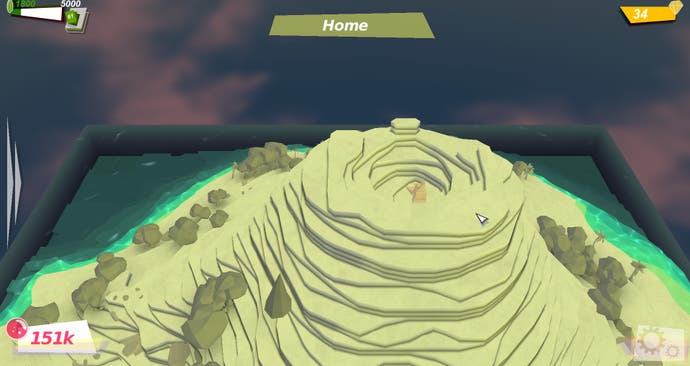 So, if they have no score, how will alpha and beta reviews differ from hands-on previews? Well, "review" isn't just a word, it's a process. A writer will typically spend much more play time on a review of a game than a preview, be more analytical in their approach, and be less willing to give the game's makers the benefit of the doubt. They will also fundamentally be offering their verdict on the game and recommending it to readers, or otherwise. All of this will be true of our alpha and beta reviews. You can expect that they're undertaken with just the same care that our regular reviews are, and you can have the same level of trust in them.
All of that said, this is a new initiative for us in a rapidly changing landscape, so we're liable to make a few mistakes, or to want to refine our approach and definitions, along the way. Bear with us and do let us know what you think. We'll be listening to your feedback - just like the developers.