Insomniac's metroidvania Song of the Deep gets a July release date
GameStop to also publish titles by Ready at Dawn, Frozenbyte and Tequila Works.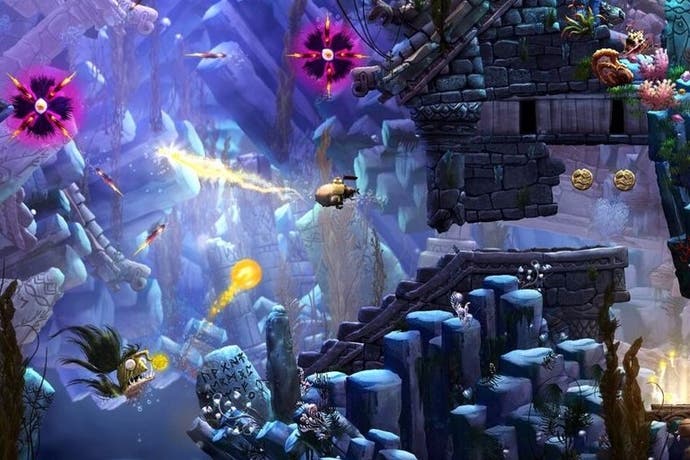 Ratchet & Clank and Sunset Overdrive developer Insomniac is releasing its aquatic 2D metroidvania Song of the Deep on 12th July for PS4, Xbox One and PC.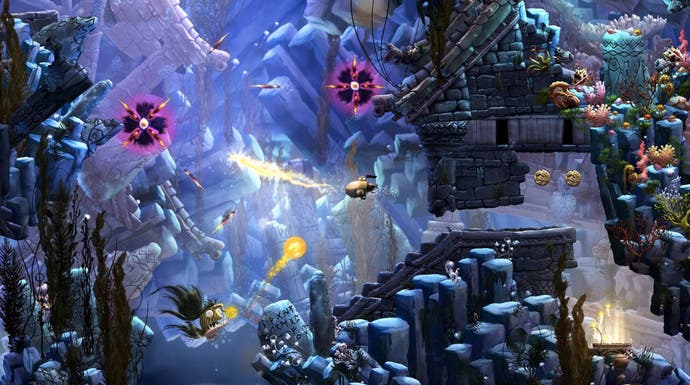 Song of the Deep is the first game to be published by GameStop, and so its physical release will remain exclusive to the retailer.
The game follows the exploits of a young girl named Merryn whose sailor father has gone missing. In order to look for him, she constructs a submarine and explores the world beneath the waves where it turns out her dad's tall tales weren't so tall after all.
Song of the Deep is GameStop's first foray into video game publishing, but it won't be the last. Earlier today GameStop announced a new publishing division called GameTrust that will fund titles for such studios as Ready at Dawn (The Order: 1886), Frozenbyte (Trine, Shadwen), and Tequila Works (Deadlight, Rime).
It's not clear exactly what these games are just yet, but I'm sure it won't be long until the details of these partnerships are revealed.
GameStop did however clarify that it won't be involved on the creative side of the projects it funds. "Unlike a traditional video game publisher, GameTrust is not part of the creative process," GameStop said in a statement to Eurogamer. "Instead, it is focusing on discovering creative and fun games from innovative independent developers that can benefit from GameStop's expertise and retail channels to support marketing and connecting their games with a broader global audience."
Meanwhile, Insomniac is busy developing three Oculus-exclusive titles, including the Oculus Touch-controlled PvP magic-dueling game The Unspoken, which I had a blast with.