Insomniac's four-player shooter Overstrike reworked into Fuse
First screenshot released.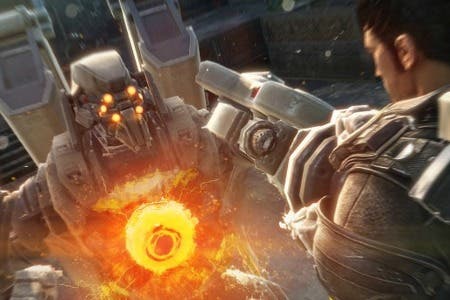 Ratchet & Clank and Resistance developer Insomniac is working on a new IP called Fuse.
The title was hinted at during Insomniac founder Ted Price's PAX Prime keynote when a slide popped up portraying the below piece of concept art and a site with a countdown set for 12th September.
Price wasn't willing to talk about the title until the aforementioned countdown lifts, but GameInformer revealed that Fuse is a rejigged version of the four-player co-op title Overstrike which debuted at E3 in 2011. It was to be Insomniac's first multiplatform game after 15 years of Sony exclusivity.