Insidia
Italian developers Insidia interviewed
As part of our on-going series of interviews with European developers, we caught up with Italian game company Insidia to talk about their work on the first person role playing / adventure game, "Malleus"...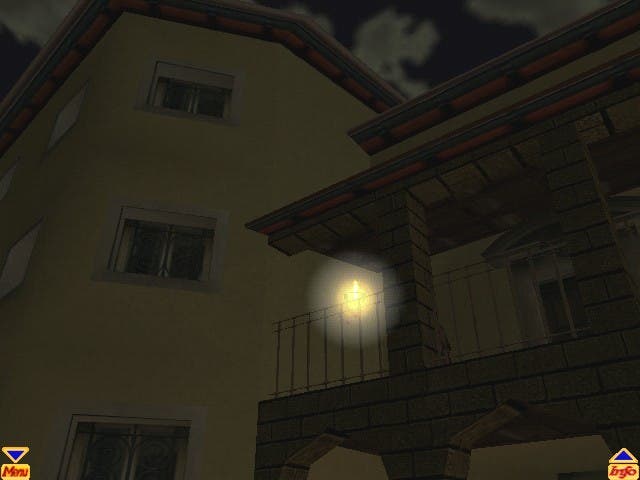 Florence
Insidia was just one of several companies and development teams born out of the blossoming Florence demo scene of the late 1990's, as Daniele Trambusti told us.
"About 4-5 years ago the Florence demo / gaming scene was grouped in one big team. Many projects started in this period, and Malleus was one of the most recent. Since a very big team wasn't easy to coordinate, each project has taken its own way."
"Initially Malleus wasn't a full-time project (obviously, we didn't have the necessary resources), but about one year ago we decided to do this work seriously and the Insidia team was officially born. We got an office in Florence in March 1999, and by April we were operative."
Italy isn't particularly well-known for game development, but according to Lorenzo Meciani this hasn't been too much of a problem for them.
"Distances are nothing, nowadays. The fact that I'm in Italy answering questions sent via e-mail from England is proving that. Of course we have to be competitive worldwide, but we have the same chances that any other company has."
"There are still some disadvantages, for example it is harder to find people to work with you, but even in Italy things are moving. There is a growing gaming industry, and new teams, software houses and publishers are entering the market."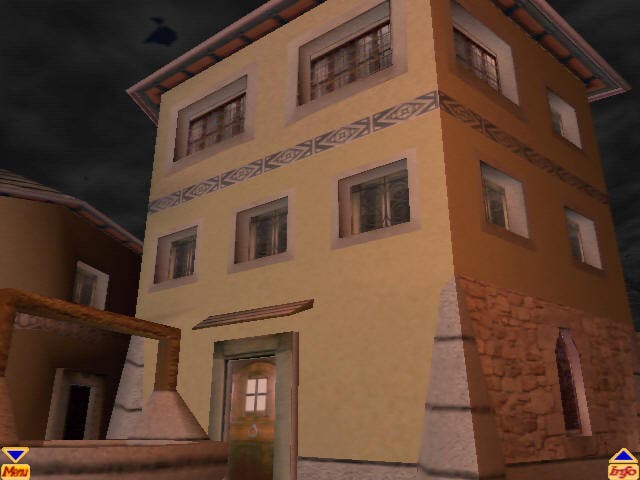 Malleus
Like Insidia then, Malleus had its roots in the Florence demo scene as one of many part-time projects. In fact, it didn't even start off as a game, as Daniele explains...
"Initially Malleus was a small work for the 'Passeggiate Toscane' project requested from Regione Toscana (our regional government) for a promotional purpose, as an incentive for multimedia development, which in our region was really poor."
"Since the result was really nice we decided to realize a full-game, taking ideas from the greatest resources that Italy (and Tuscany in particular) has : the natural environment (such as Chianti), and the art."
This means that instead of the traditional northern European setting that most fantasy games have, Malleus will have a definite Tuscan feel to it. Which should make a refreshing change...
The gameplay should be something a little different as well, as Insidia are pitching it as a "first person adventure / RPG". What exactly does that mean?
"Malleus is an RPG because as the game goes on the player gets more and more experienced, allowing him to do things he considered impossible", Lorenzo explained. "And Malleus is an adventure because you will have to solve some problems, you'll have to understand what you need and then look for it."
"Combat will be very flexible, in fact you'll be able to use several weapons, even common things (such as chairs). Magic is based on known spells - you will learn new spells playing the game. You cannot use a spell continously because it lowers your psychic energy. In fact to balance magic is an important thing for making the game more enjoyable."
"If you consider the use of damaging spells, weapons and the first person perspective, we're not too far from saying Malleus is an adventure / RPG / shooter..."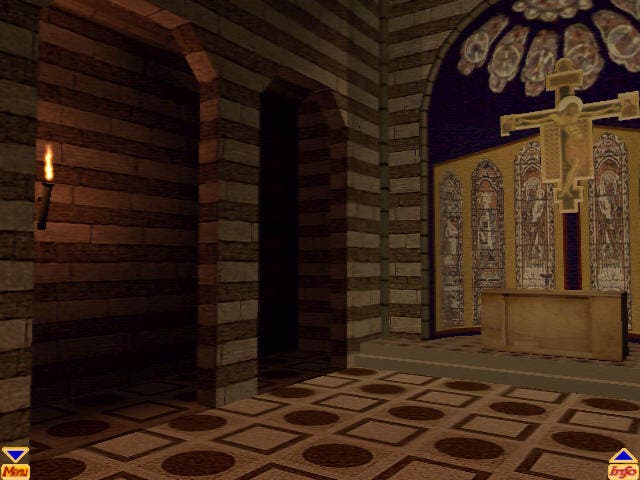 Under The Bonnet
Malleus is powered by a homegrown game engine developed by Lorenzo and Daniele. Why did they go that route instead of licensing an existing engine (Quake, Unreal, LithTech etc) like many American developers are doing these days?
"First of all we didn't have enough money to license a good engine", Daniele explained. "Second, we like the idea of developing our own engine. Third, we like to have total control on the project. Fourth, if the result is good we will license our engine to other teams."
The engine, which currently supports Direct3D (as well as A3D for all you 3D audio buffs) is certainly looking pretty good so far, and Daniele gave us a quick run down of its features...
"Our Malleus Engine version 1.0 is a portal-based engine, with mirror and reflection effects, dynamic sky generator, dynamic lighting, lens flares and coronas, character animation, and other stuff."
Not satisfied with that though, they are actually working on a new version of the engine at the moment. "We are very happy for the experience made with this engine, but we are working on version 2.0 that we think [we will] use for the final version of Malleus, and [which] will introduce many features and improvements, such as OpenGL support."
"We are not crazy, so we can't say 'our engine is the best in the world'. We know Quake and Unreal have the best engines you can find. But we are not so far [behind], even if we have to work hard."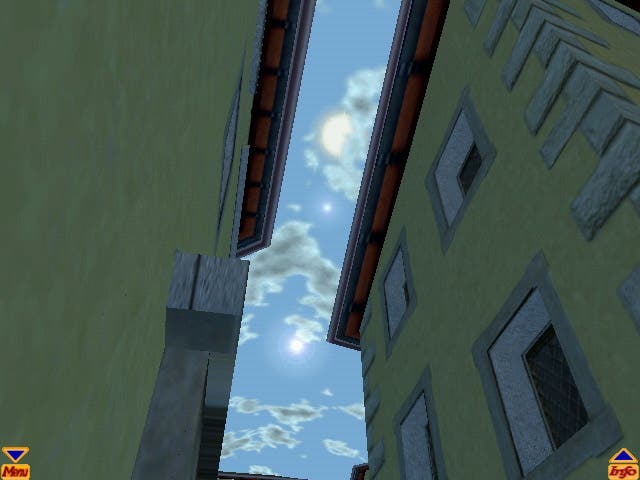 Come Rain Or Shine
One of the things that sets Insidia's engine apart from most other 3D engines is the weather and sky generation system.
"We are working hard in order to develop a good and realistic weather system", Lorenzo told us. "That means everything will be randomly generated, and you will be able to see a rainy dusk, a cloudly dawn, and so on."
And it isn't just there for the extra eye candy and a tick box on the feature list either. As the player's magical abilities increase during the game they will actually be able to interfere with the game's natural weather systems.
As Lorenzo pointed out, "It would have been useless to create this weather system without allowing the player to interact with it"!
Sounds fun. And hopefully we should be able to try it out for ourselves later this year, as Lorenzo Negrin told us that "at this point we have done about half of the whole work .. we hope to finish it in the middle of this summer".
We'll be bringing you more information about the game as it becomes available... Thanks to Insidia co-founders Lorenzo Meciani, Lorenzo Negrin, and Daniele Trambusti for helping prepare this interview.
-
Southend Interactive interview