Infamous 80s exploitation movie Cannibal Holocaust is getting a video game sequel
Coming to PC, consoles, and mobile later this year.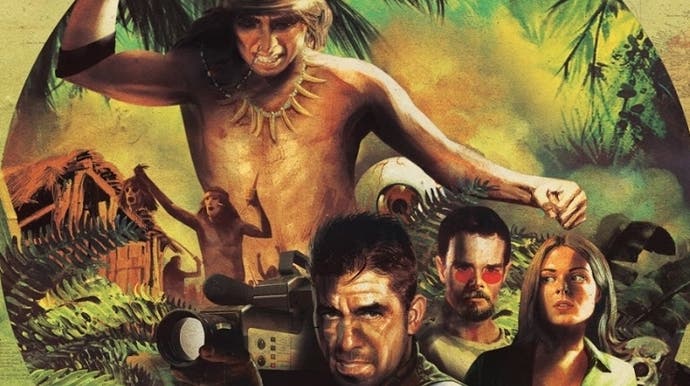 Well, here's something unexpected; infamous 80s exploitation movie Cannibal Holocaust will be getting a video game sequel, courtesy of its original director Ruggero Deodato.
Cannibal Holocaust, which originally released in 1980, was a front-runner in the now-ubiquitous found footage horror sub-genre, following a group's attempt to rescue a documentary crew on the hunt for cannibal tribes in the Amazon rainforest.
It immediately gained notoriety on release for its graphic violence (Italian authorities mistook it for a real-life snuff movie), depictions of sexual assault, and actual animal cruelty, and was one of numerous movies embroiled in the UK's "video nasties" frenzy of the early 80s - ultimately leading to its banning by the British Board of Film Classification until a slightly truncated version was eventually passed for release some 21 years later in 2001.
All of which is to say that Cannibal Holocaust perhaps isn't the most obvious candidate for the video game treatment, but here we are, on the 40th anniversary of its release, with the announcement that Deodato will be creating the fourth chapter in his cannibals cycle - which also includes 1977's Jungle Holocaust and 1985's Cut and Run - with Fantastico Studio.
Deodato will write and direct the "interactive horror graphic adventure", simply titled Cannibal, with players assuming control of numerous characters on a "desperate expedition" to the jungles of Borneo. According to Fantastico, the game will touch on themes that made the original saga popular, including "natives' lives, told in its rawness, and cannibalism, powerful metaphors that reveal the most disturbing and deep impulses in our society".
Cannibal is scheduled to release on Switch, PS4, Xbox One, PC, and mobile this November.