Indie stealth puzzler Gunpoint aims for release next week
Load up the demo now.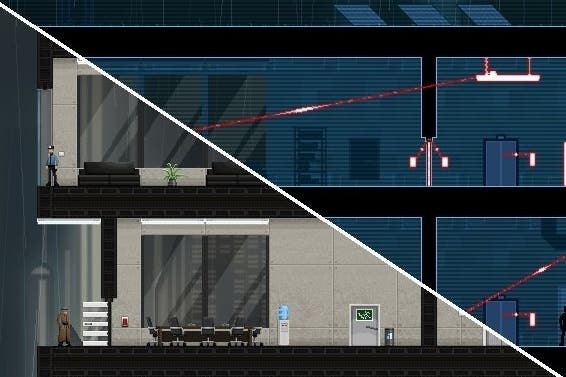 PC puzzler and 2012 IGF finalist Gunpoint will be released next Monday, 3rd June, its creator has revealed.
Impatient? A generous demo is now available via Steam or the official Gunpoint website.
Developer and PC Gamer writer Tom Francis has described Gunpoint as a "a stealth game about rewiring things, punching people, and trying not to get shot".
Players must sneak past guards and rejig security systems using the game's Crosslink gadget, sort of like a point-and-click version of Doctor Who's sonic screwdriver.
You can see it all in action in the footage below.