Imagine Saints Row in the 1950s
And more from Gamer Network on YouTube.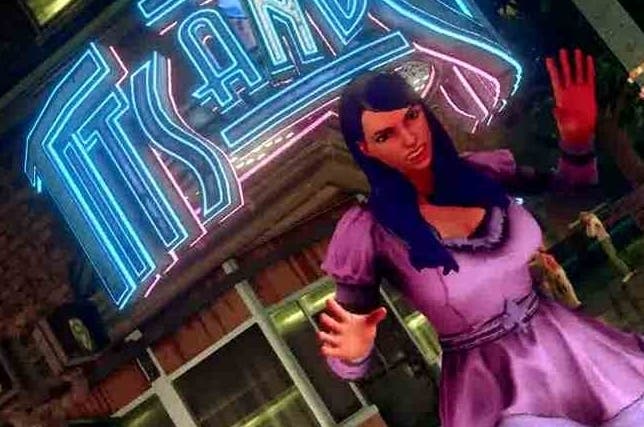 This week Gamer Network's video digest brings more history, from the 1950s to the present day. UK developer Eutechnyx is put under the microscope and, on an even smaller scale, some Skylanders get placed onto a pedestal.
We start with a trip back in time to the 1950s via Saints Row IV. Let's not say too much, but just imagine if Saints Row placed you back into 50s America. Watch for yourselves thanks to VG247.
As part of the YouTube's Geek Week, Team VVV took a journey up north to Newcastle and interviewed one of the founders of Eutechnyx, Darren Jobling, discussing his entry into the world of gaming and the development of the company right through to present day. It's a look back at the firm's more successful titles, discussing current success with the official NASCAR licence and future prospects surrounding their the free-to-play Auto Club Revolution.
Finally, Family Gamer TV hit the road this week to track down the UK's official top Skylanders player. Children in stores around the country dipped their toes in the world of eSports as they competed to be regional winners and earn a trip to the finals at Lollibop Festival in London's Queen Elizabeth Olympic Park. The winner there will not only be crowned UK champion but also walk away with signed goodies, a year's supply of Swap Force characters and the new game once it's released.
Plus, don't forget to check out Eurogamer's YouTube channel, where this week Ian has been posting a lot of exclusive Assassin's Creed 4 videos and Tom has been playing a lot of Spelunky.