Ikaruga dev's upcoming shmup Mamorukun Curse! dated for North America this July on PS3
Still looking into Europe though.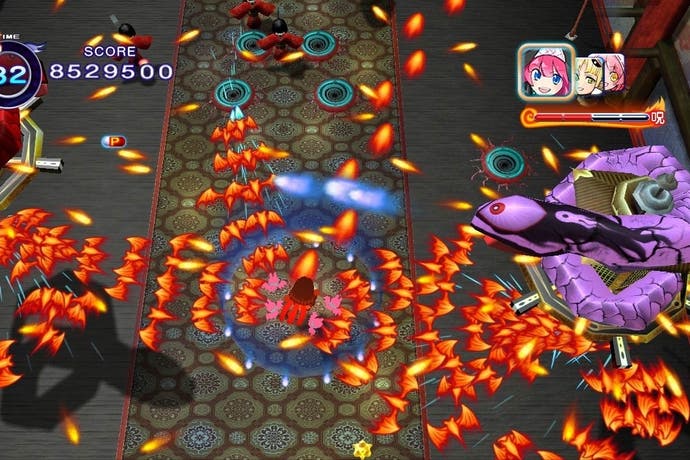 Ikaruga co-developer G.rev is releasing its upcoming PS3 vertical-scrolling bullet-hell shmup Mamorukun Curse! on 16th July on North America's PSN.
It will be priced at $19.99.
No European release has been announced, but we've contacted publisher UFO Interactive and hope to find out more.
Mamorukun Curse! will allow players to choose between seven characters as they battle through an uncharacteristically cute netherworld in an attempt to prevent the powers of darkness from taking over.
This western debut of Mamorukun Curse! will feature all the Japanese DLC at no extra cost. This includes two additional Netherworld courses, two more characters, and support for 66 trophies.
To see Mamorukun Curse! in action, check out its latest trailer below.