I bought Elden Ring runes on eBay so you don't have to
Selling my soul.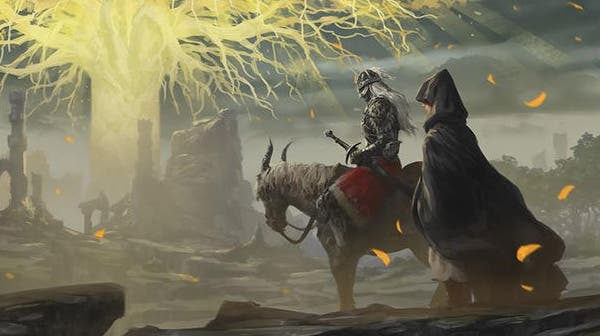 My heart's racing. Palms are sweaty as I grip the controller in anticipation. My sign is down, but will my dealer turn up? Or will my cash be wasted?
Then the screen turns to black: I have been summoned.
A quick look on eBay is enough to see that runes are being sold for actual, real-life money. Runes - like souls in the Dark Souls games - are the currency of Elden Ring. They allow you to level up your character, or buy items and equipment. Now you can buy them on the black market.
In actuality, what you're buying is the promise of a trip to another world in the game's slightly convoluted summoning mechanic to pick up a pile of Golden Runes, an item that can be used to gain runes ready to spend. Prices that Eurogamer has seen range from a fiver for a million runes, all the way up to around £60 for 20m runes.
After making my purchase on eBay (£11 for 2m runes), it's down to the seller to contact me with details and summon me into their game where they, presumably, will be waiting, Golden Runes in hand.
Without a physical product to send to me - postage, thankfully, is listed as free - is there any guarantee I'll receive my prize? Or is this all just an elaborate scam?
The process itself was easy enough. The seller contacted me. We exchanged a password, a time, and a location for the sordid deal. I laid down my summoning sign and waited.
I feel like I'm meeting a drug dealer.
Thankfully, they upheld their end of the bargain. Entering their world, a quick spin of their character and I follow them to a pile of gold awaiting me. A few celebratory jumps and I'm booted out, back to my own Lands Between 2m runes richer.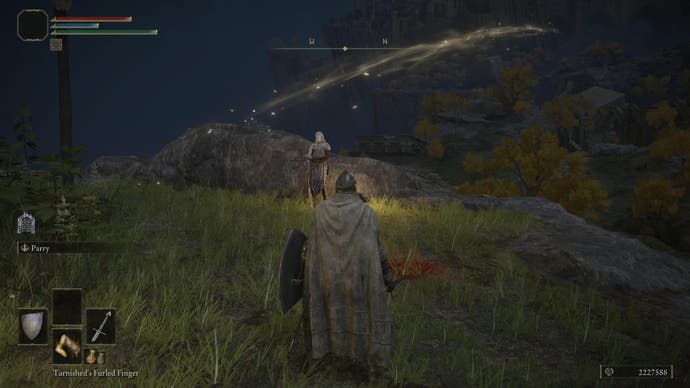 Was it worth it? No.
I'm not one to cheat - especially not in this form - so I created a new character especially for this personal quest. With my newly acquired runes I swiftly levelled up from 9 to 94, boosting my Vagabond's strength stat from 14 up to 99.
I then sauntered over to the Tree Sentinel - the first major boss enemy you encounter - expecting an easy battle. But, of course, levelling in Elden Ring isn't quite that simple. Despite my high strength, my starter equipment was too basic to scale up and make the most of my new stats.
What's more, each level up costs exponentially more runes. The final instance left me with a huge excess of runes it'll take far too long to add to at the start of the game and there's no way to bank them.
Worse, as with all Souls games, die and you risk losing those runes if you're unable to recollect them. All that hard-earned cash, wasted.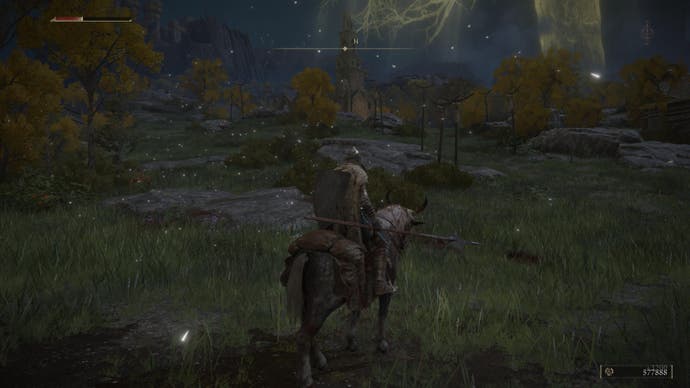 Buying the runes, then, was far from a quick win - you're still required to play the game, learn the systems, and gain better equipment.
Instead this is just scammers preying on the game's high difficulty to make a quick buck.
If you're wondering how they do it, there is an item duplication exploit from Dark Souls 3 that works the same in Elden Ring, allowing an infinite number of high level items that are now being sold for real-world profit. But we won't go into that here.
My advice? Don't be fooled! Elden Ring is the most approachable Souls game and there's no one way to play it. But cheaters never, ever, prosper.
Now I'm off for a cold shower. I feel dirty.