Humble Store is now a permanent distribution portal
Launches with daily deals. Includes: Don't Starve, Rogue Legacy, The Swapper and more.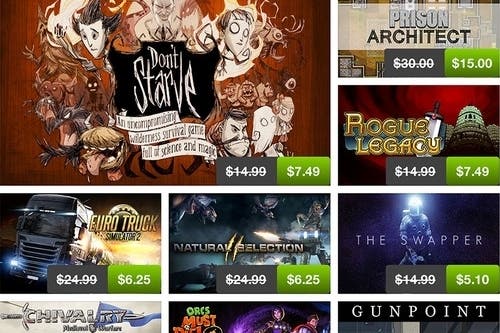 We all love Humble Bundles with their generous pay-what-you-want, charity-benefiting deals on several great games, and now the Humble organisation has released a permanent storefront to offer enticing deals on games on a more permanent basis.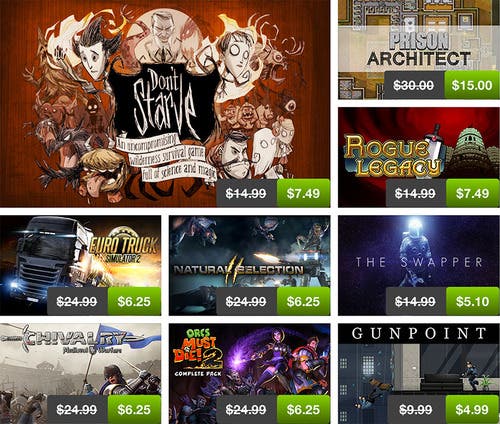 That being said, there are still timed offerings such as the Humble Store Debut Sale, which includes a slew of daily deals starting today. These include such titles as Prison Architect, Rogue Legacy, Don't Starve, Gunpoint and The Swapper.
Unlike the Humble Bundles, Humble Store consumers don't decide the allocation of their payment to charity, the developers, and the Humble organisers. Instead, 75 per cent goes to the developers, 15 per cent goes to the Humble organisers, and 10 per cent goes to charity (American Red Cross, Child's Play, Electronic Frontier Foundation, World Land Trust, Charity: Water).
Just because Humble has launched a storefront, doesn't mean that the bundles are going anywhere. In fact, the current one on offer is Warner Bros.-themed with super cheap deals on Batman: Arkham Asylum, Batman: Arkham City, F.E.A.R. 3, F.E.A.R. 2: Project Origin, Scribblenauts Unlimited, and The Lord of the Rings: War in the North. This bundle will be available until Nov. 19.
The full list of today's Humble Store daily deals includes:
Prison Architect Alpha - $14.99
Rogue Legacy - $7.49
Euro Truck Simulator 2 - $6.25
Chivalry: Medieval Warfare - $6.25
Don't Starve - $7.49
Gunpoint - $4.99
The Swapper - $4.99
Natural Selection 2 - $6.25
Orcs Must Die! 2 - Complete - $6.25