Humble Indie Bundle 19 live now, featuring Superhot, SOMA, and more
Pay what you want.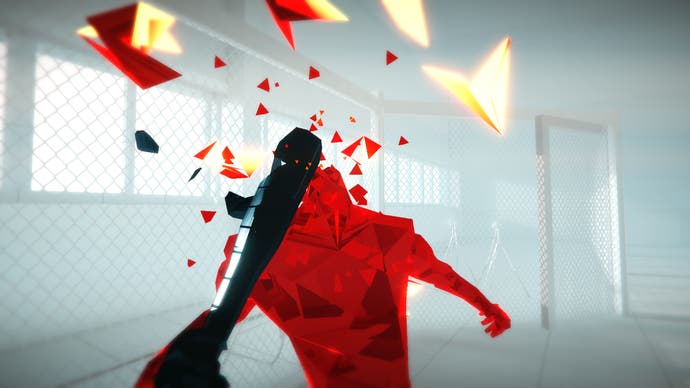 Humble is back once again, this time with a new entry into the series that built the site - the Humble Indie Bundle.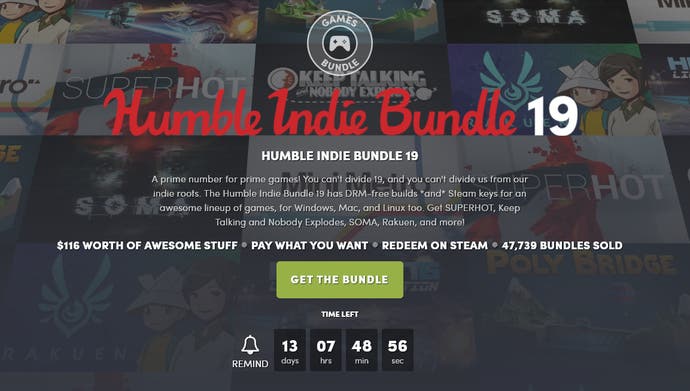 Continuing the traditional 'pay what you want' structure, the latest bundle - the Humble Indie Bundle 19 - lets you get a bunch of recent indie classics for a price of your choosing. The more you pay, the more you'll get out of it.
This time around, you'll need to pay $14 (around £10) or more to unlock everything, and there will be more games added to the bundle in a week's time, which you will automatically get if you pay more than the average at any point.
Here's how the bundle looks right now:
Pay what you want
Halcyon 6: Lightspeed Edition
Mini Metro
Rakuen
Pay more than the average
Keep Talking and Nobody Explodes
SOMA
Poly Bridge
More to be added next week
Pay $14 (£10) or more
While we'll have to wait a week to see what the rest of the bundle will include, at the very least I can heartily recommend checking out SOMA. It's one of my personal favourite horror games of the last few years and, with a recent patch, you don't even have to worry about the big bad monsters if you like, you can just enjoy the atmosphere.
Elsewhere, Amazon's Easter sale is in full swing, and if you feel like checking out Jelly Deals you'll find a batch of today's best deals which include a bundle of AMD PC components at a big discount, £110 off a De'Longhi coffee machine, and more.