Humble Capcom X Sega PlayStation bundle features Dead Rising, Alien Isolation and more
Pay what you want for up to 12 games.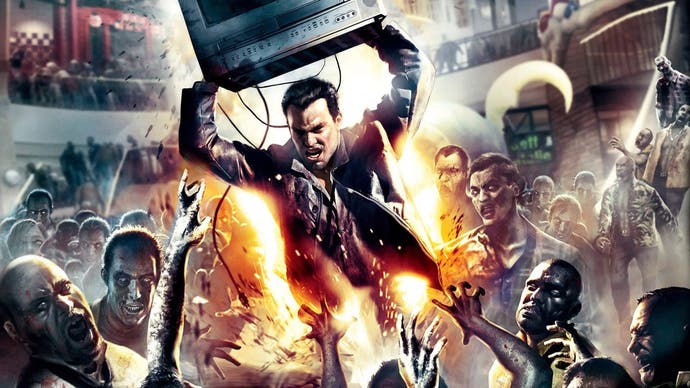 Every now and then, Humble breaks its PC game tradition for something a little more console focused. Such is the case this week, as the site is currently offering up a bundle filled with PlayStation games of all varieties from an unlikely pairing of publishers.
The Humble Capcom X Sega PlayStation bundle unsurprisingly bundles up a batch of games from both Capcom and Sega and offers them up at prices of your choosing.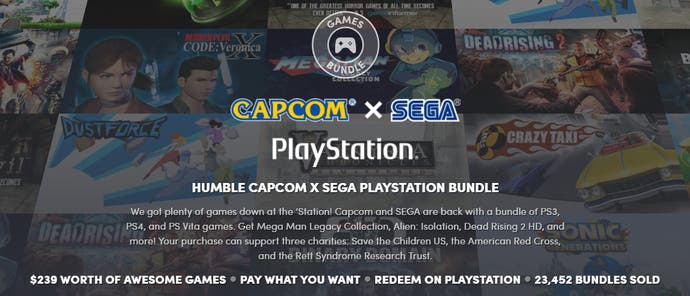 Before going any further here, it's worth noting all the codes you'll get from this bundle are US ones, meaning they will only work on PSN accounts based in the US, Canada or South America. That said, you can still redeem all of these games in the UK and beyond by signing up for a free US or Canadian PSN account and redeeming the codes on that account. After that, you can sign out and sign back into your UK profile and play the games once they're installed on your console. Job done.
Now, as for what games are actually involved in this bundle, here's how the whole set shakes out:
Pay what you want
Dead Rising (PS4)
Dustforce (Vita)
Crazy Taxi (PS3)
Super Monkey Ball: Banana Splitz (Vita)
Pay more than the average
Resident Evil HD Remaster (PS4)
Mega Man Legacy Collection (PS4)
Resident Evil Code Veronica X (PS4)
Sonic Generations (PS3)
Binary Domain (PS3)
Alien Isolation (PS4)
Pay $15 (£10.74) or more
Dead Rising 2 (PS4)
Valkyria Chronicles Remastered (PS4)
As usual with this kind of bundle, if you happen to sign up to the Humble Monthly offering, you'll also get an extra $2 of Humble Store credit to spend on whatever you fancy.
At the time of writing, you've got just under two weeks to take advantage of this bundle. While it may be a bit of extra effort for us UK types, it does mean you'll be able to snap up copies of Dead Rising, Alien Isolation and Resident Evil HD for a song. Especially considering the current price of a boxed PS4 copy on Amazon.
Meanwhile, over at Jelly Deals, you can take a look at the very best of today's best deals, which includes £3 blu-rays, 4K monitors for under £290, Captain Toad on Switch cheapest pre-orders, and more.