Humble Bundle 10 contains Papo & Yo and Joe Danger 2
Pay more than the average for Reus and Surgeon Simulator 2013.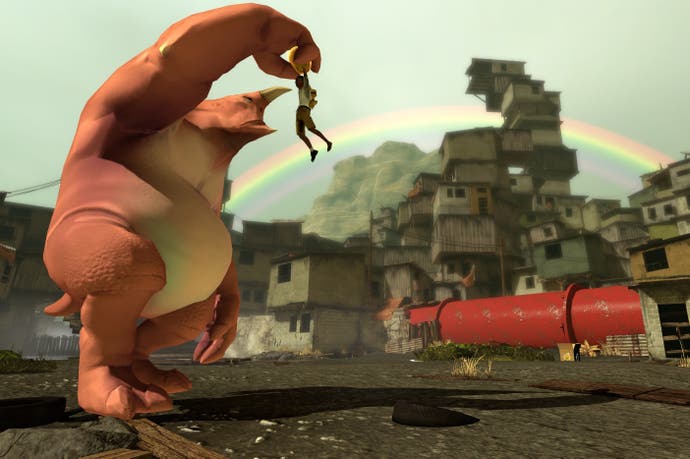 The latest Humble Bundle lets you pay what you want for Papo & Yo, Joe Danger 2: The Movie, To The Moon and Runner 2: Legend of the Rhythm Alien.
Pay more than the average (currently at $5.45) and you'll receive the 2D god game Reus and the comically clumsy physics-run-amok take on Operation, Surgeon Simulator 2013.
All games are cross-platform between PC, Mac and Linux and you'll receive Steam codes for the titles so long as you pay over $1. Proceeds from your purchase can be split at your discretion between the developers, the Humble bundle organisers, and charity (Child's Play and the Electronic Frontier Foundation).
Humble Bundle 10 lasts until Tuesday, 21st January.