HTC announces "premium" Vive Pro VR headset with higher resolution display
Alongside a new wireless VR adaptor.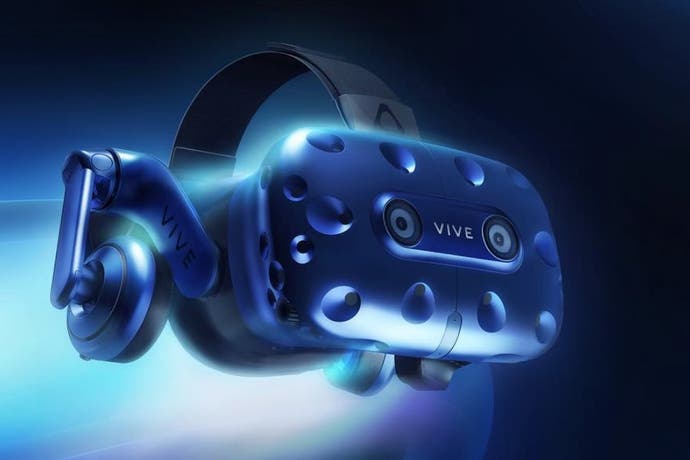 HTC has announced the Vive Pro, a "premium" VR headset that introduces a higher resolution display than that of the original Vive, integrated headphones, and more.
The company says the new Vive Pro has been designed for "VR enthusiasts and enterprise users who want the best display and audio for their VR experiences". To that end, the new unit includes dual-OLED displays with a resolution of 2880 x 1600 at 615PPI. That's a pixel increase of 78 per cent and a PPI increase of 37 per cent over the original Vive's 2160 x 1200 display, according to HTC. The Pro's 110 degree field of view is the same as its predecessor.
Vive Pro also includes integrated headphones with built-in amplifiers, said to deliver "a heightened sense of presence and an overall richer sound", and a redesigned headstrap. The latter promises ergonomic enhancements and increased comfort, with decreased weight on the front of the headset, a redesigned face cushion and nose pad that block out more light, plus dual microphones with active noise cancellation and dual front-facing cameras.
Alongside the Vive Pro headset, HTC has also unveiled a new wireless adaptor which offers "truly wireless VR headset integration" for both Vive and Vive Pro. The Vive Wireless Adaptor will launch in Q3 this year.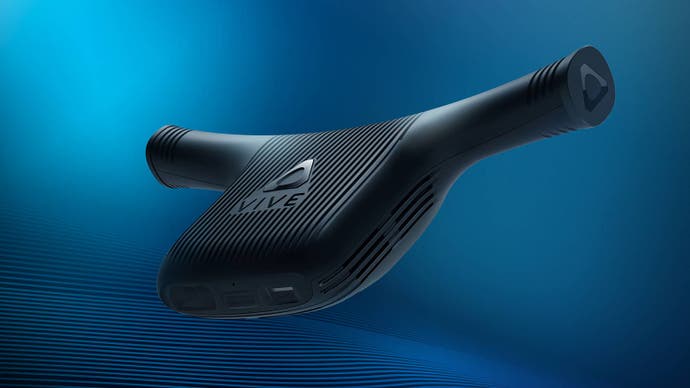 There are also major UI updates coming to Vive Video, and to the Vive's Viveport digital storefront in the form of the new Viveport VR interface.
Viveport VR replaces the existing store frontend with a fully VR experience, themed around a futuristic airport. You'll still essentially be browsing a list of thumbnails, searching for new content, but there's a little bit more life to the shopping experience now. Additionally, Viveport VR will allow developers to create free demo-like interactive previews for their software. The new Vive Video and Viveport VR (in early access form) are out today.
HTC says that full release date and pricing details for Vive Pro and the wireless adaptor will be unveiled soon.