How The Witcher 1 opening hour looks remade in The Witcher 3
Aardly changed?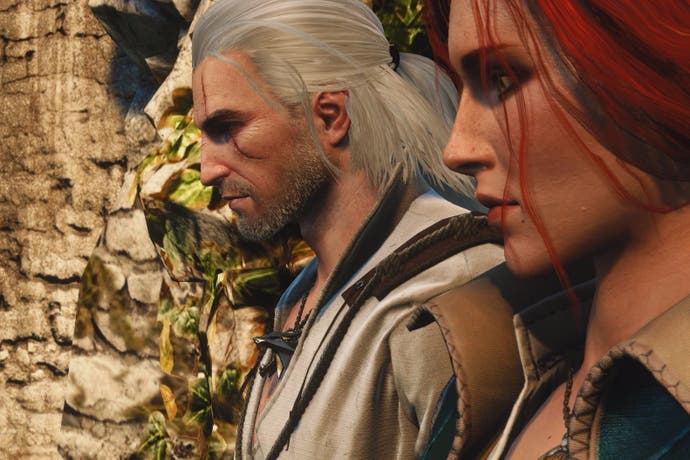 What would The Witcher 1 prologue tutorial - where amnesiac Geralt is hauled in from the woods by his witcher pals and taken to the iconic castle Kaer Morhen - look like remade in The Witcher 3: Wild Hunt? After all, Kaer Morhen and Geralt's pals all appear in The Witcher 3.
Well I'm glad you asked! Because one enterprising modder, erxv [this article previously and erroneously stated Daniel Hindes], has answered.
This Witcher 1 Prologue Remaster takes voiceovers, cinematics, and one of the notorious sex cards from The Witcher 1 and reapplies them to characters and scenarios made for The Witcher 3, copying as closely as possible the opening hour of The Witcher 1.
It's an admirable achievement and one you can download as a mod and play. And it doesn't half highlight how clunky the original Witcher was, and how much CD Projekt Red has learned in terms of pacing and excitement since.
The Witcher 1 was released 26th October 2007, and was CD Projekt Red's first game. It's funny to think how far the studio has come in 10 years. But it wasn't an easy journey - CD Projekt's history is one I've told in the past - and it won't be an easy future. Expanding to become a world-leading 500-plus person operation has brought CD Projekt Red plenty of challenges of its own, as old ways clash with new under the fierce glare of the spotlight.