How Resident Evil 7 is censored in Japan
Not so bloody hell.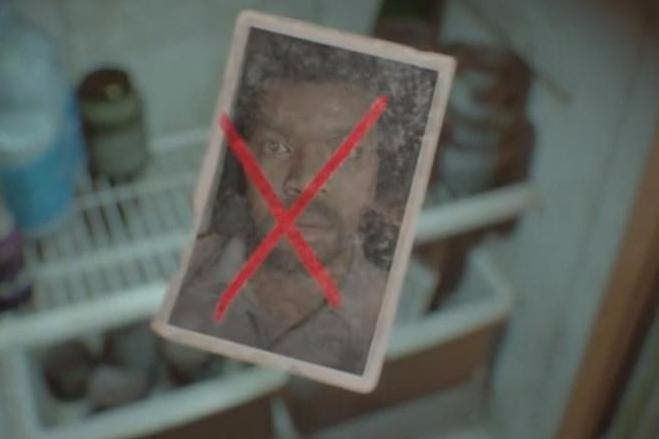 Resident Evil 7 may have been made in Japan, but that doesn't mean its native country is getting its native version. Either that or the Japanese version is the developer's intended vision and Capcom simply added more gore to appease a western audience's bloodlust. Either way, the Japanese edition of Resi 7 is less gory in a myriad of ways.
As reported by YouTube channel Censored Gaming, Resi 7's Japanese release strongly tones down the game's horror imagery. To wit: in the English release players can find a mutated head in the fridge, full of blood, slime, and fangs jutting out at unsettling angles. In the Japanese version there's simply a photograph of an ordinary man's face with a red X drawn over it.
Likewise, the western version has a bit where player character Ethan must stick his hand (and entire forearm) down a corpse's throat to retrieve a key. In the Japanese version, he simply picks it up next to a rotting, mutated cadaver.
The bit where the cop get their head sliced open by Jack Baker is a lot less gory in the Japanese version, too, as the top half of their skull doesn't slide off.
Finally, a severed hand is covered with blood in the western release, whereas in Japan it's shrouded in a black moldy substance.
On the plus side, Lucas' Japanese voice actor sounds a lot more unhinged. Sometimes it's what you don't see that's most frightening of all.
Censoring horror games in Japan is pretty common as Resident Evil creator Shinji Mikami's recent grindhouse opus The Evil Within was given a similarly neutered treatment in its homeland.