How is PS Vita doing in Japan?
Sales figures for hardware and games half a year in.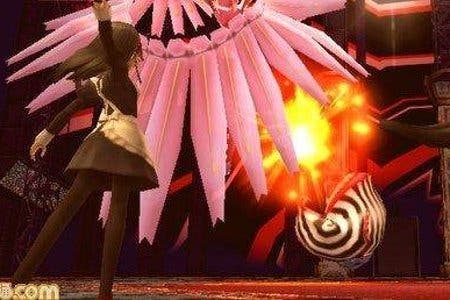 The PS Vita has been out in Japan for half a year. How's it doing?
Japanese magazine Famitsu (via Andriasang) published total hardware sales and the top 10 games based on sales for the system.
In Japan, PS Vita has sold 790,633 units.
The best-selling game is Persona 4 The Golden, which has sold 188,000 copies.
Other games in the top 10 include Uncharted Golden Abyss, Gravity Daze and Hot Shots Golf.
The top 10 games:
01: Persona 4 The Golden (188,782)
02: Hot Shots Golf 6 (118,985)
03: Uncharted Golden Abyss (89,390)
04: Gravity Daze/Rush (74,785)
05: Dynasty Warriors Next (74,718)
06: Tales of Innocence R (71,463)
07: Lord of Apocalypse (69,162)
08: Ragnarok Odyssey (65,318)
09: Gundam Seed Battle Destiny (55,527)
10: Disgaea 3 Return (54,902)
There has been concern about the PS Vita's rocky start, with some calling for a price cut to boost sales. But last month Sony told Eurogamer it will not do so - at least in the short to medium term.
In June Sony's handheld passed 100,000 units sold in the UK - a figure achieved 10 weeks after going on sale on these shores. That was less than a third of the sales the PlayStation Portable managed 10 weeks after it went on sale in the UK.
Worldwide PlayStation Vita sales were 1.8 million at the end of March 2012. Sony boss Kaz Hirai described the tally as "a good start". Sony expects there to be 16 million combined PSP and Vita sales this financial year.
In Japan, where hardware sales are disclosed, the Vita has failed to set tills alight, and has even been outsold on a weekly basis by its predecessor, the PSP.
But Sony Computer Entertainment told Famitsu sales are "pretty much according to expectation", and pointed to August as the next big push for the system.
Vita-related announcements at Gamescom nest month, and again at the Tokyo Game Show in September are expected.