How Final Fantasy's biggest failure changed the series for the better
Naoki Yoshida on the past, present and future of Final Fantasy 14.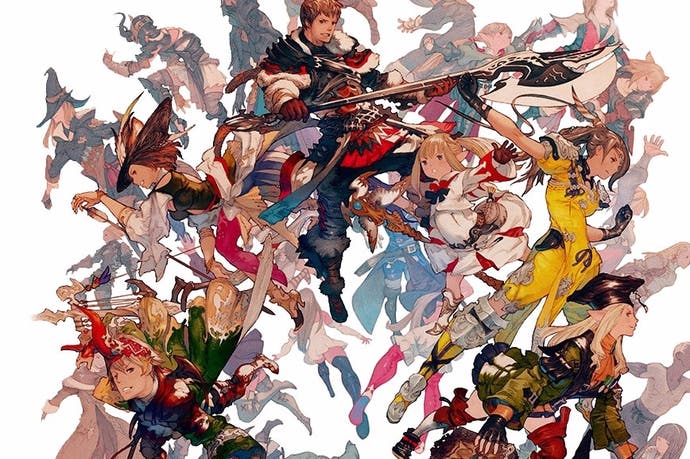 Triumph through adversity. Such has always been the way of Final Fantasy, which seems to exist in its own perpetual struggle. Indeed, it thrives off it - the series name famously originated from creator Hironobu Sakaguchi, working out of a then-beleaguered Square on what he believed at the time to be his last project. Later projects, such as Final Fantasy 12 - a high point for the series, in my own opinion - came from tumultuous development, and of course most recently Final Fantasy 15 marked the end of a very long, winding and often torturous road.
None of the series' calamities, though, come close to that which befell Final Fantasy 14 upon its launch back in 2010. "When it was released in 2010 it was a devastating situation," says Naoki Yoshida, who at the time was working on the Wii MMO Dragon Quest 10 before being drafted in to help fix the mess. "The game was a massive failure."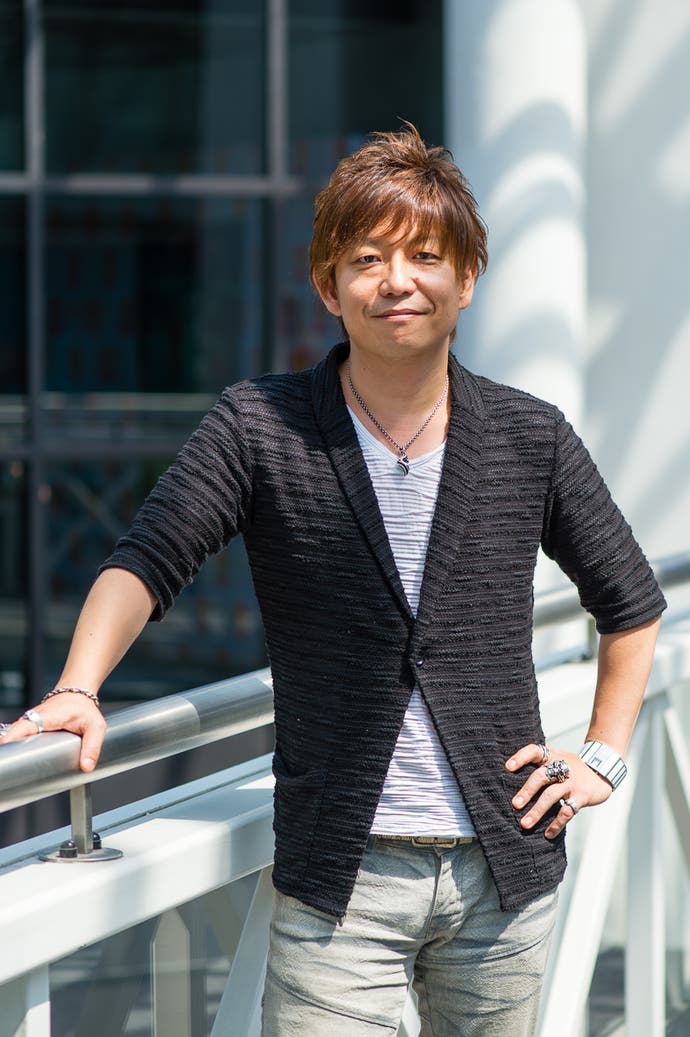 None of the series' comeback stories have been quite so sweet, either, and Yoshida perhaps deserves a place alongside Cloud, Squall and Zidane as one of Final Fantasy's greatest heroes. Final Fantasy 14: A Realm Reborn, launched in 2013, did more than revitalise the MMO; it added up to the best Final Fantasy in a generation. Ever since then, with expansions such as Heavensward and, most recently, Stormblood, it's only gone from strength to strength, sitting at some 10 million players - just two million short of the 12 million subscribers World of Warcraft enjoyed at its peak, and the closest any MMO has come to those dizzy heights. Not that there wasn't struggle along the way.
"When I took over the project the situation wasn't that great," says Yoshida. "Many people didn't think we could do it. It was a step by step approach - like if you build a bridge, you do it stone by stone.
"A strong relationship with the community is a vital part of Final Fantasy 14. Feedback from players is very important to us. We wanted to regain the trust from players - and that's one of the goals we wanted to achieve. We set that as a policy in the beginning - the communication was really important."
And so Yoshida set about getting in front of the fans, setting up streams and starting the Letter from the Producer series. It was a stark contrast to the more measured, often steely approach taken by previous developers in the director's chair for a Final Fantasy.
"That's something that came from me myself, not from corporate," says Yoshida of the more open-armed approach. "When we started Letter from the Producer, other teams weren't really welcoming. I took a different attitude - I'm not like the corporation at the time, quite secretive and trying to protect themselves. I'm not like that. That's why the other team's didn't like my approach. Not everyone was on the same page.
"The reason Square Enix was protective was that they had a fear - the expectation of players was really high. We wanted to protect ourselves. But if you take that approach, the players think you're not open to them. With Final Fantasy 14, we had to include all the players to recreate it together, so that everyone could be happy."
That outlook has had a knock-on effect - it's hard not to see the influence of Yoshida's approach in the development of Final Fantasy 15, and in director Hajime Tabata's embrace of the community throughout the project. There was never an explicit exchange of ideas - "Giving advice in development is difficult," says Yoshida, "There's no one way to make a game!" - but there has been a company wide change. "The comeback of Final Fantasy 14 changed our mindset - we have to make decisions earlier, and have a more honest attitude with players to receive feedback. The mindset has changed, and there's definitely been some impact."
Yoshida himself is now some seven years into the project - a long time on any one game, though as he jokes some Final Fantasy games have been in development for even longer - so it's perhaps time to start wondering what's next.
"As a goal for the MMORPG, it's to run the service for ten years - that's a milestone," he says. "As to whether I'm going to stay on this project or move on, that's something for corporate to decide. I'm just a staff member at Square Enix, and this is their game. If they ask me to take on a different game, I'll put 100 per cent into it. It's not just corporate - it's feedback from the players and the community."
Would, perhaps, a move to a mainline Final Fantasy be tempting?
"Making a Final Fantasy game, you have to go through all the pressures - from the community, from the players, and also the business side of things. There's massive pressures. Working on Final Fantasy 14, that's something I realised. It's not easy for anyone to make - it has to be someone special. But if the company asked me to make a standalone Final Fantasy, for example, I'd do that."
For now, Yoshida's firmly focussed on the future of Final Fantasy itself, and seems set to see out the ten year mission. "The two year schedule is laid out - we've got the blueprint already, but there will be improvisation here and there," he says. "Because it's a live game, if you try and say something about the future it'd be a spoiler - we have to protect that. It's like a TV drama series - when's the next season coming? We've got that planned internally. And of course the team is already working on the next expansion."
There's still room for it to come to other platforms, too - and, of course, no interview in 2017 would be complete without asking about the possibility of a Switch port. "I'd like to open it up to as many platforms as possible - we want to include as many players as possible. Not just Switch - even Xbox, if it's interested in this, we'd like to open it up. We'd like to have it on as much hardware as possible. Even though the hardware might be different, they will be playing in the same world - it has to have cross server function. That's something that's at the core of FF14, so we'd want to keep that as a policy.
"We have no intention to divide the servers per platform - we're working with one big community. I'm interested in other platforms, of course - I hope those first parties change their policies or mindsets. I'm an MMORPG gamer - I'd love to play with many people globally, and we've been talking to those platforms about getting it on their hardware. Positive discussion is ongoing. It's not as if we're not doing anything - we are actually talking to them, and the platform holders are showing their attitude in a more positive way."