How a German datacenter blowing up led to a surprise graphics update for 13-year-old MMO Guild Wars
"I'd like this game to run for many years."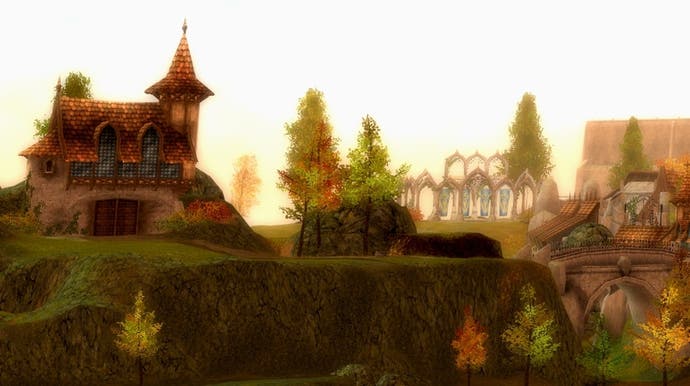 Guild Wars - the first Guild Wars, which came out in 2005 - is all of a sudden back in business - and it's down to the after hours work of just a couple of developers.
This week an update was pushed out to the 13-year-old massively multiplayer online role-playing game that added an impressive suite of new graphics options - much to the surprise and delight of the game's small but loyal community.
Graphics improvements included windowed fullscreen support, a new 8X MSAA anti-aliasing option, 16x Anisotropic filtering support for the existing "use best texture filtering" option, and, most impressive of all, a new "advanced" option checkbox, which was added to the graphics options panel.
Here's what the advanced option checkbox does:
Model LODs will always use the highest available LOD (Level Of Detail), regardless of distance, including the disabling of "imposter" models.
The max draw distance will be doubled. Ground cover vegetation draw distance will be pushed out even further.
Terrain LODs will almost always draw in highest.
You can check out these new graphics options in the video below, by Guild Wars YouTuber WoodenPotatoes.
This renewed interest in the first Guild Wars comes as a surprise given the game's age and the fact developer ArenaNet is, understandably, focused on Guild Wars 2. So, how did it all come about?
It turns out the work is the result of a passion project from just a couple of developers at ArenaNet who decided to get stuck in to Guild Wars almost accidentally.
In a post on the Guild Wars subreddit, Stephen Clarke-Willson, studio technical director at ArenaNet and one of the two developers in question, explained it all came about after Guild Wars' datacenter in Germany exploded.
"Our datacenter in Frankfurt blew up (almost literally - the UPS system created a big energy spike and fried some of our equipment [never mind the story about the nearby unexploded bomb from WW2)," Clarke-Willson explained.
"I moved the Guild Wars servers to the US and then started paying attention to this subreddit to see if anyone noticed, because for me (even over VPN to Europe and back), the game worked fine.
"Well, people noticed! So as I moved our servers into Amazon Web Services (and put servers back in the EU) I kept paying attention to the subreddit. As I moved the servers I noticed a lot of cruft had piled up over the years so I fixed what I could.
"There is a lot of passion and joy here for the game. And it inspired me to keep digging into ping problems and other problems. And Bill was inspired when I talked to him about some of the problems people highlight here and he dug in and figured some of them out.
"Part of what had become crufty over the years were the reporting tools and bot and RMT detection tools. Some are fixed and some still need some love. Plus, I'd really like to figure out a way to make the game easy for people and inherently hard for bots, without having to have Customer Service do a lot of work. I'd like this game to run for many years."
The Bill referenced by Clarke-Willson is the second developer in question: programmer William Freist. In a follow-up post on reddit, Freist said he spent around 14 hours programming time on this week's big update, and the same amount of time again testing it out.
"Keep in mind most of this time was spent after hours on my own time, so (almost) none of this work was on company time."
The Guild Wars community has reacted with delight to the update, and thanked both Clarke-Willson and Freist for their work (people are even raising money to send the developers some cupcakes). The community has also responded with its own screenshot competition, now the new graphics options are in place. Here's an example, taken by redditor GWLexx: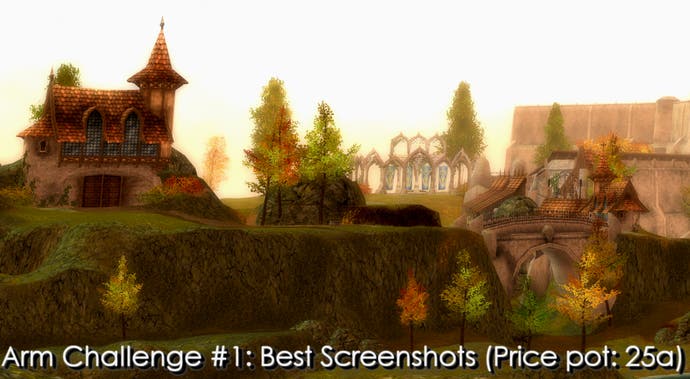 Overall, a super cool effort from ArenaNet - and it's lovely to see the Guild Wars community respond. Is it time to reinstall?