Hotline Miami sequel announced
DLC gets expanded into a standalone game.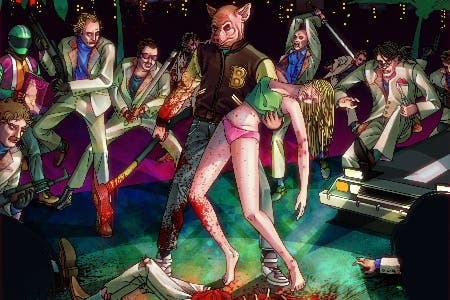 Hotline Miami creator Jonatan "Cactus" Söderström has officially revealed a sequel to his award winning colourful killing spree simulator.
The announcement came over Twitter where Söderström said, "Working while listening to the sweet tunes of a preliminary Hotline Miami 2 soundtrack that we've put together during the weekend."
When asked if by "we" he meant himself and Hotline Miami guest composer/indie game developer Jasper Byrne, Söderström clarified that he was simply referring to the studio, Dennaton Games.
"Music wise I'm not sure for the second game yet," he said. "Last time we had nine different musicians doing the soundtrack. Looks like a couple of them might do more tracks for the sequel, but we've been looking at some other bands as well. Want to keep it fresh."
Previously Söderström said in an interview with Eurogamer that Hotline Miami's DLC would be "about as long as the full game." We asked if this DLC had been expanded into a full, standalone game, to which he replied, "Yeah, it seems like it will end up bigger (in terms of the number of levels we've got planned) than the first, so it feels reasonable to release it as a full game rather than a DLC."
It may not be out for awhile though as Söderström added, "We've barely begun working on it though, still got things we need to patch with the first game, so that's the main priority right now."