Horizon Zero Dawn shifts a whopping 7.6m copies
Best-selling new first-party franchise on PS4.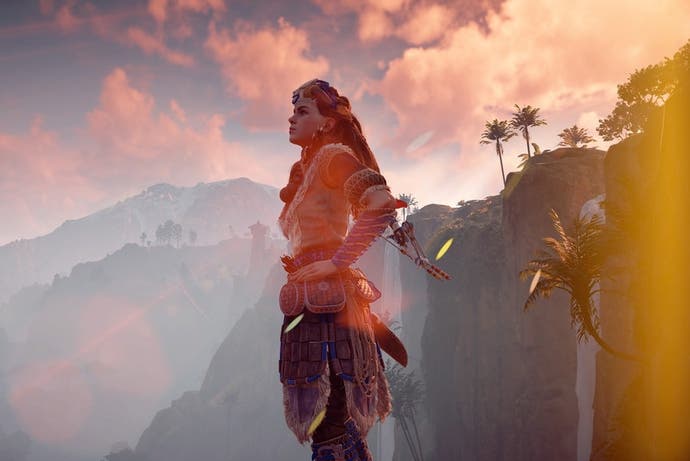 Horizon Zero Dawn has sold an impressive 7.6m copies, Sony has announced.
Guerrilla Games' open-world action RPG is the best-selling new first-party franchise on PlayStation 4.
Sony announced Horizon's sales figure to coincide with the one-year anniversary of the game. It includes both physical and download sales from the PlayStation Store.
"We had huge ambition for Horizon Zero Dawn and as we approached the launch we knew people were excited, but to see sales of this volume is truly mind blowing," Guerrilla boss Hermen Hulst said.
"Since launch, millions of players have joined Aloy on a quest to discover the secrets of the old ones. We hope they enjoy playing Horizon Zero Dawn as much as we enjoyed making it."
To mark the occasion, Guerrilla will tomorrow release a free Horizon Zero Dawn PS4 avatar bundle and Photo Mode theme. The bundle includes PS4 avatars of Horizon characters created by the studio, while the Photo Mode theme contains some fan-made Photo Mode snaps.
It's clear Guerrilla's shift from making the gritty first-person shooter Killzone games to a brand new franchise in a different genre has paid off not just for the studio, but for company owner Sony. And it seems likely we'll see more Horizon games in the future.