Hoax call sees YouTuber arrested by SWAT while live streaming
Terrorists win.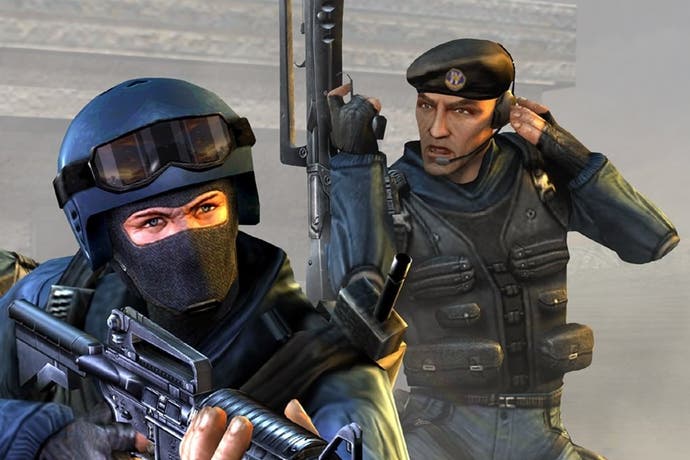 Popular YouTube channel The Creatures has become the latest victim of swatting - the act of hoax-calling police to swoop in on unsuspecting innocent targets.
Last night channel founder Jordan "Kootra" Mathewson was interrupted by a SWAT team while live-streaming a match of Counter-Strike.
Footage of the incident, quickly posted to YouTube by another player, shows the moment the cops arrived.
"Uh oh, this isn't good," Kootra is heard to say as he becomes aware of police outside. "They're clearing rooms - what in the world? I think we're getting swatted."
SWAT team members then storm the room, guns drawn, and shout for Kootra to get onto the floor with his hands behind his back.
The stream continues to broadcast as police handcuff him and search him for weapons. Kootra then tries to explain that he thinks they've been called as part of a hoax.
Littleton, Colorado police were responding to an anonymous call from an "active gunman", local ABC affiliate 7 News Denver reported.
"The caller claimed to have shot two co-workers, held others hostage, and threatened to shoot them. He stated that if the officers entered he would shoot them as well," a police spokesperson said.
"There were no victims or any evidence that a shooting had taken place. If the investigation determines that today's incident was a hoax, those involved will be prosecuted to the fullest extent of the law."
Swatting has become enough of a problem that California last year passed a law to ensure hoax callers pay the full cost of an emergency SWAT call-out - as much as $10,000 (£6k) - as well as the possibility of up to a year in jail.
It follows the swatting of several high-profile US celebrities, such as Tom Cruise, Miley Cyrus, Justin Bieber, Ashton Kutcher and Sean "P. Diddy" Combs.
The Creatures has yet to publicly comment on the matter. Watch the incident in full below.