HMV prepared to go into administration as early as tomorrow
UPDATE: It's official, Deloitte has been appointed as an administrator. Nearly 4500 jobs at stake.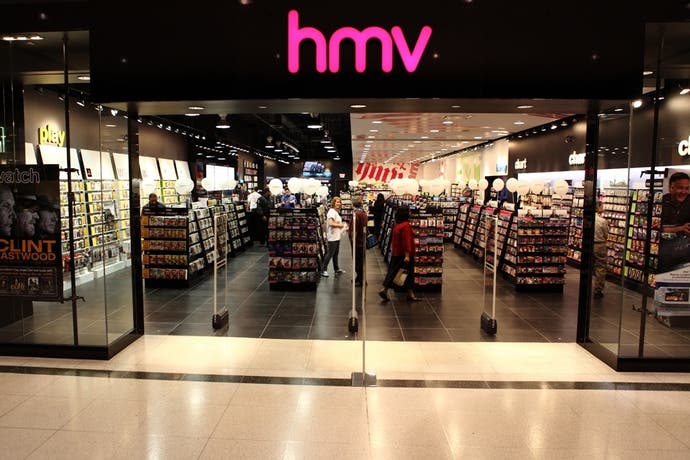 Update #2: Deloitte told Eurogamer this morning it hasn't officially been appointed as administrator yet and so can't comment on the situation. The appointment is expected to be announced this afternoon.
Update: It's official, HMV is appointing Deloitte as an administrator for its 239-store chain, making it the latest High Street casualty.
The company is suspending trading shares on the London Stock exchange, HMV said in a statement (via the BBC). "The board regrets to announce that it has been unable to reach a position where it feels able to continue to trade outside of insolvency protection," it explained.
HMV added, "Understand that it is the intention of the administrators, once appointed, to continue to trade whilst they seek a purchaser for the business."
Retail analyst Conlumino's managing director Neil Saunders, claimed this grim conclusion "was always inevitable" and noted "HMV's reported demise is a structural failure."
"In the digital era, where 73.4 per cent of music and film are downloaded, HMV's business model has simply become increasingly irrelevant and unsustainable," he explained. "Coming hard on the heels of the failure of Comet and Jessops this latest potential administration demonstrates the significant pressure on retailers, many of which are contending with a consumer downturn alongside structural shifts in the sector."
"The bottom line is that there is no real future for physical retail in the music sector," Saunders added.
Original story: Multimedia retailer HMV's financial status has gone from bad to worse as the popular chain is considering going into administration tomorrow morning.
Nearly 4500 jobs are at risk, according to The Guardian (though the BBC lists this as 4350) as the 90-year old retailer is preparing to call in Deloitte as administrators following a disappointing fourth quarter when the majority of sales are usually made.
The 239-store chain has been staving off bankruptcy for nearly two years and its share price fell a devastating 40 per cent in December when the franchise was in £180 million in debt. HMV was thought to be staying alive due to funding by its suppliers such as Universal Music, EMI, Warner Brothers and Disney in exchange for shares, but it's now said that these firms declined to provide the additional funding HMV so desperately needed.
Assuming HMV goes the way of the dodo, this would be the largest in a long line of High Street shops shuttering after Comet's closure last year and Jessops' 187-shop termination just last week that saw 1370 staff laid off.
How will this affect those with pre-orders, gift vouchers and store credit? We're not sure, but we're looking into it and HMV is expected to release a formal announcement later. Until then, the shop's website is still advertising its 25 per cent off sale that lasts until 2nd February.