Hitman GO sneaks on Windows 8, Windows Phone
Priced at £2.99.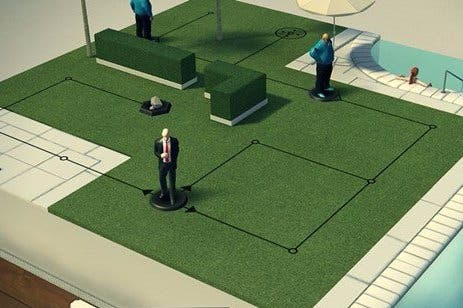 Hitman GO, the turn-based puzzle game spin-off of the popular stealth series, has arrived on Windows 8 and Windows Phone.
Priced at £2.99 / €4.49 / $4.99, this calculating puzzler debuted just over a year ago on iOS platforms before an Android version came out last June.
The game tasks players with shuffling a miniature Agent 47 totem across nodes on intricate dioramas wherein guards patrol between every move. You'll have to don disguises, hide in the shadows, and snuff the life out of your opposition with your trademark silverballers and sniper rifle.
Eurogamer contributor Paul Dean recommended the peculiar spin-off, calling it "clever, cute and creative in quite a few ways" in his Hitman GO review.