Hitman 2's off to Siberia this week in new Sniper Assassin map
Adds new targets, challenges, weapon, and more.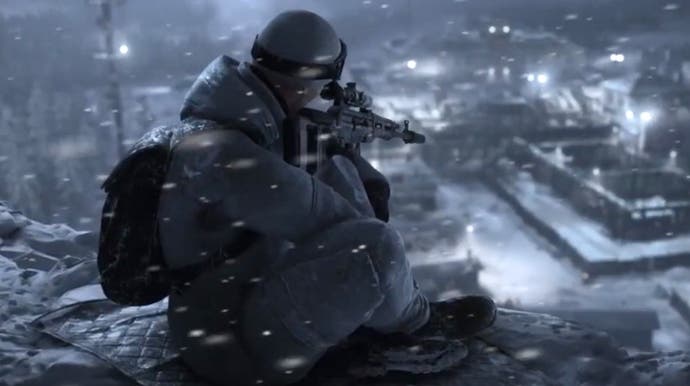 Britain might be bathed in the erratic rays of the summer, but IO Interactive is having none of it. Starting tomorrow, 30th July, it's packing Agent 47 off to a desolate corner of snowy Siberia, the setting for Hitman 2's brand-new Sniper Assassin map.
Specifically, Agent 47's latest assignment, titled Crime and Punishment, takes him to the Perm-14 prison complex in order to complete four new objectives. There are two new targets to eliminate - ex-Russian mobster Roman Khabko and former KGB operative (now prison warden) Vitaly Reznikov - and Agent 47 will, according to IO's announcement post, also need to dispatch some Siberian Tigers and start a prison riot to cover his tracks.
Additionally, the Siberia update introduces a range of new Sniper Assassin challenges, helping players on the way toward scoring the new Druzhina 34 ICA Arctic sniper unlock, plus a selection of new trophies and achievements.
The catch, of course, is that you'll need to have purchased Hitman 2's Expansion Pass (also available as part of the Gold Edition) in order to play the new Siberia map. If you don't fancy forking out the £32.99 asking price, however, there are still a few freebies to be enjoyed when Hitman 2's latest update comes to Xbox One, PS4, and PC on 30th July.
IO says that all players will gain access to Hawke's Bay in Contracts Mode, as well as three suits (as long as they're willing to sign up for a free IO account) inspired by characters from the developer's previous titles: Futo, Lynch, and Christoper Stone. Update 2.50, as it's officially known, also brings various improvements and fixes, as detailed in the latest patch notes.