Hide the new Frozen Bejeweled console game from your children
Don't let them in, don't let them see!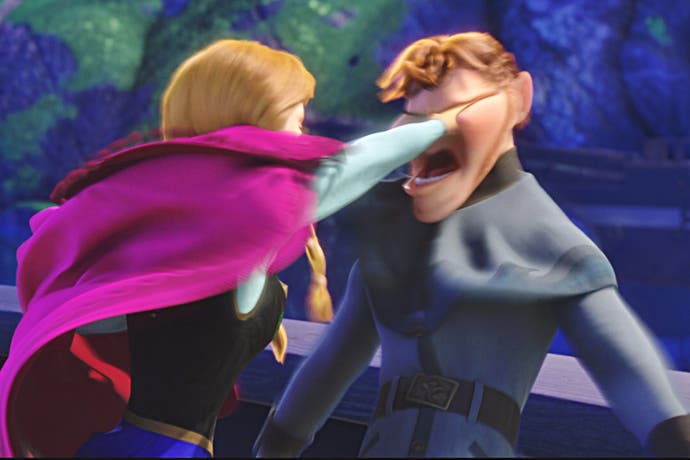 Crazy popular mobile game Frozen Free Fall: Snowball Fight arrives on Xbox One and PlayStation 4 today and does so with some chilling in-app purchases.
They start at £3.99 and go up to £39.99, so be careful about how your console billing is set-up - or Elsa. The Xbox support website explains in detail what you can do. The PlayStation Store asks that you think carefully before downloading a game with in-app purchases.
Frozen Free Fall is a match-three game like Bejeweled and the base game is free. It has 195 levels and there's new local multiplayer. But sooner or later, if you're playing solidly, you'll be expected to pay, either to get snowballs for their extra moves, or to get more lives so you can continue playing and not have to wait.
Your base option at that point is a £3.99 Flurry pack, which gives 10 lives, one ice pick, one power-up, one snowball and one hour glass. From there the packs scale up through Squall at £15.99, and Blizzard at £23.99, to Avalanche at £39.99, which offers 35 lives, 13 ice picks, 13 power-ups, 21 snowballs and 13 hour glasses. Olaf to organise an overdraft.
There's also a Multiplayer Character Pack at £15.99, which unlocks all remaining multiplayer characters, so you can get them Kristoff your list.