Here's your latest look at Hello Games' ambitious No Man's Sky
Round grass! Space! More dinosaurs!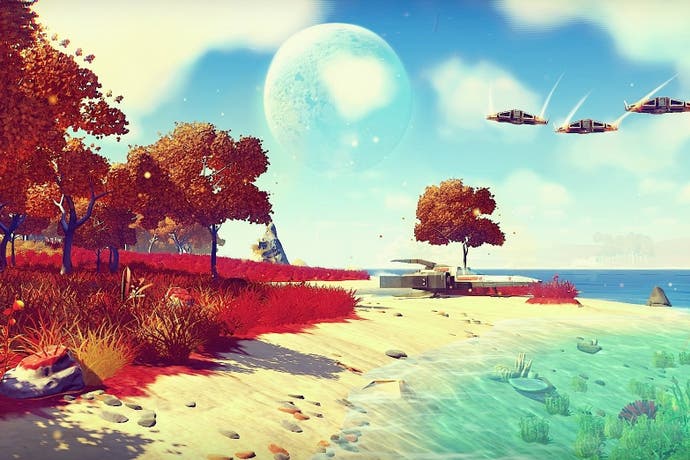 No Man's Sky developer Hello Games has revealed another look at its ambitious 2015 sci-fi sandbox game during tonight's Video Game Awards.
This latest trailer shows off more advanced worlds than we saw in the reveal trailer which debuted this time last year at VGX 2013.
New, exotic species of plants and animals, advanced landscapes and structures are all included in the gameplay footage.
But the trailer also seems to show the game loading its world at a slower frame-rate, with some pop-in.
Take a look: