Here's your first look at Call of Duty: Black Ops Cold War's Zombies mode
A "completely new chapter in our universe".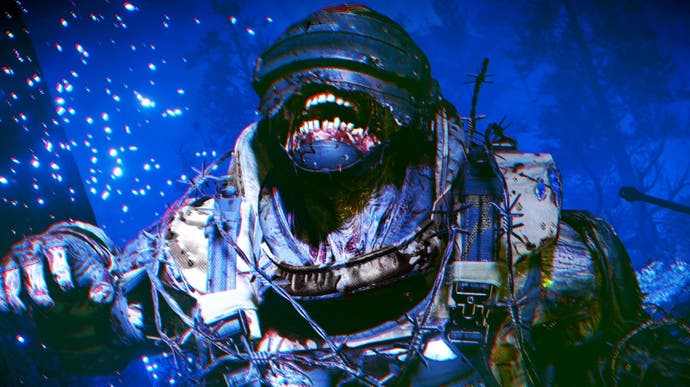 If you've been wondering how Call of Duty's long-running wave-based Zombies mode will manifest in Black Ops Cold War when it launches in November, developer Treyarch is finally ready to share some answers, and, as luck would have it, a bunch of gameplay footage too.
This year's undead narrative, introduced as Die Maschine, whisks players back to the 1980s, to a world where the multiverse has now been unified - if not quite scrubbed free of the zombie menace - following the conclusion of Black Ops 4's Zombies mode.
Die Maschine pays homage to Zombies mode's very first map, Nacht der Untoten, sending players - serving as part of Grigori Weaver's CIA-backed international response team Requiem - deep into a derelict World War 2 bunker to uncover its terrifying secrets.
Treyarch is calling Die Maschine "a completely new chapter in our universe", which promises to deliver a new story (albeit one obviously not entirely divorced from previous events), new characters, new ways to play, a new progression system, cross-play, and more.
Certain familiar elements do, however, return for Cold War's relentless round-based zombie action, as you might expect, including the Pack-a-Punch machine, power-up drops, the mystery box, and some classic Perks (including Juggernog and Speed Cola). These, though, are accompanied by a game-wide structural overhaul that sees progression and load-outs unified across the entirety of Call of Duty: Black Ops Cold War.
That means, instead of starting with a pistol in Zombies mode, players will be able to utilise their existing global rank and weapons level whenever they decide to embark on some four-player co-operative battling against the undead, with weapons, equipment, and score streaks unlockable across the whole game.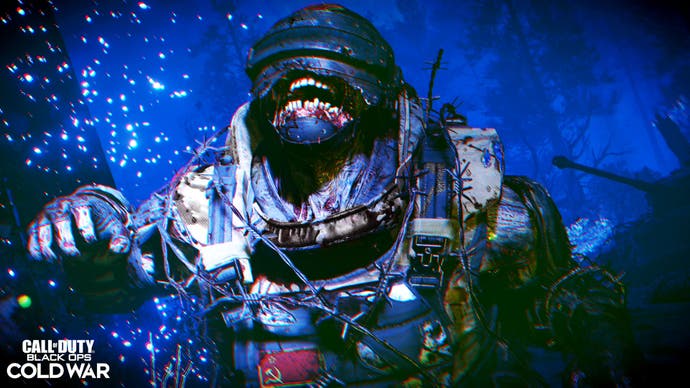 Zombies will also feature a new rarity system for weapons, which Treyarch says will allow any weapon to be sustainable in later rounds, and there are now slots for lethal, tactical, and support equipment, so all varieties can be used in tandem.
One final twist, as revealed so far at least, comes in the form of the new Exfil feature, giving players the chance to summon a chopper and escape with their lives when the relentless waves of undead simply become too much to deal with. Doing so will crank the zombie spawns right up, but there are rewards to be gained if players can survive a few more rounds.
Treyarch notes that all instalments in Die Maschine's ongoing storyline will be released as free post-launch content, and says it will have more details on Zombies mode - including a few surprises - as its 13th November launch approaches.