Here's where the Animal Crossing Nintendo Switch is available to buy
Plus the exclusive carrying cases, screen protectors, controllers and more!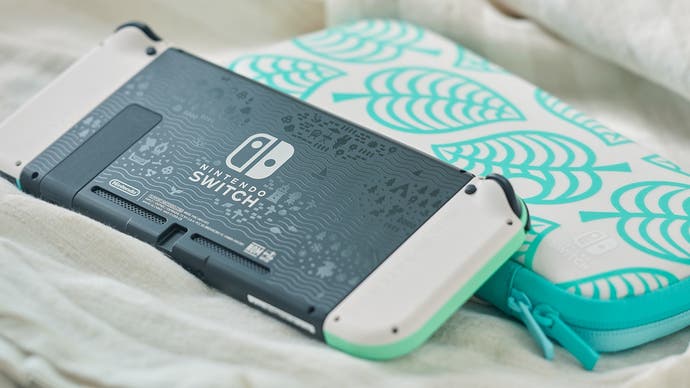 You've probably seen that Nintendo has announced a gorgeous Animal Crossing-themed Switch scheduled for release alongside the latest entry in the life sim this March. If you're hoping to secure one of the pastel pretties for yourself, I've gathered up all the retailers who currently have the Animal Crossing Nintendo Switch available to buy right here.
A few key facts before we go any further: the Animal Crossing Nintendo Switch has been priced at £319.99 in the UK and $299 in the US - although the price in the former appears to vary a little depending on where you buy. For your money, you'll get an island-themed Nintendo Switch console, dock, Joy-Con controllers and a digital copy of Animal Crossing New Horizons. The US version, however, does not come with a copy of the game, hence the lower price.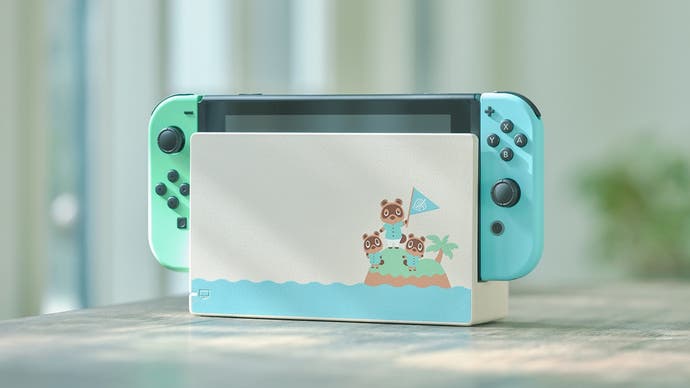 Now that's cleared up, let's get to it!
In the UK:
In the US: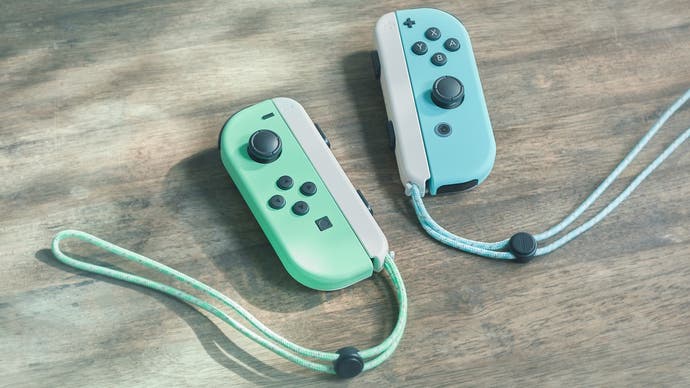 On top of that, some Animal Crossing-themed Switch accessories are also being released. You'll find controllers, carrying cases, merch and loads more right here, including any newly-announced goodies:
I'll continue to monitor stock over the next week or so and keep an eye out for any other retailers put pre-orders live for the Animal Crossing Nintendo Switch bundle. In the meantime, if you've already got a fan in your life, we've gathered up where you can find all the best Animal Crossing gifts at Jelly Deals. Also, you can check out our guides to the best Nintendo Switch SD card and best Nintendo Switch stylus.