Here's what's in the Call of Duty: Infinite Warfare beta
Solid copy.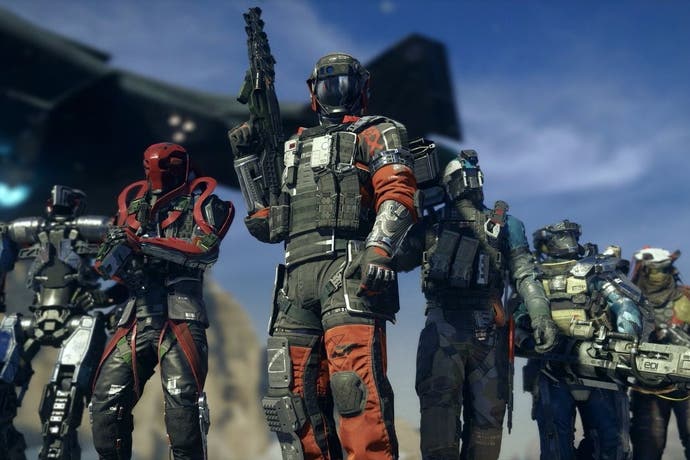 The Call of Duty: Infinite Warfare beta features three maps and four modes, Infinity Ward has confirmed over at the Activision blog.
The beta gives players a chance to use the new Combat Rigs system. These are suits chosen by players that provide tactical options. You can swap mid-match to help take a different approach.
The beta includes three of the six different Combat Rigs that will be in the game when it launches on 4th November. They are Warfighter (mid-range assault), Merc (heavy defense and suppressive fire), and Synaptic (a droid optimised for speed and close quarters combat).
The beta also includes two of the four Mission Teams. By completing missions while in a team, you earn a team rank. Mission Teams are supposed to add a metagame to the multiplayer.
Now the maps. The beta includes three: Frontier (circular, two-lane, fast-paced), Frost (linear, three-lane, medium-paced) and Throwback (bent, three-lane, medium-paced).
The beta will rotate modes such as Team Deathmatch, Domination and Kill Confirmed, as well as feature the new Defender mode. Here, your team must grab a drone and defend it.
As per Activision's marketing deal with Sony for this year's Call of Duty, the Call of Duty: Infinite Warfare beta goes live on PlayStation 4 a week before it does on Xbox One.
The beta begins at 5pm UK time on the 14th October on PS4, and runs until 5pm UK time 17th October. The second week of the beta begins on PS4 and Xbox One at 5pm on 21st October, and runs until 24th October.
To get in on the beta you have to pre-order the game.