Here's Raiden and - surprise! - Black Lightning in Injustice 2
Shocking.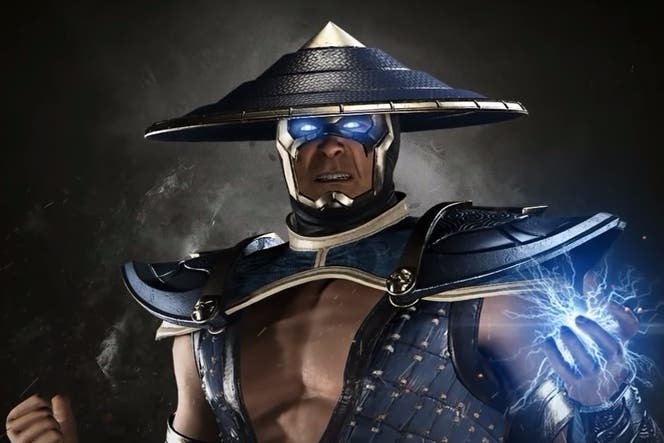 Mortal Kombat veteran Raiden hits Injustice 2 in October as part of Fighter Pack 2, and developer NetherRealm has released a gameplay video showing off his new moves.
The god of thunder has all the electricity-based attacks you could hope for, as well as his long-standing teleport and iconic torpedo move. His super move, which summons an electricity version of Mortal Kombat's dragon, is pretty elaborate.
Also in the video is a first look at the Black Lightning premier skin. Injustice 2's premier skin characters share a moveset with the character on which they're based, but they have unique dialogue and of course a unique look. It looks like Black Lightning is a premier skin for Raiden. You get him if you have the Ultimate Edition of the game.
Other characters coming as part of Fighter Pack 2 include Hellboy and Aquaman's nemesis Black Manta.