Here's our first look at Rainbow Six Siege's theme park map
In tents.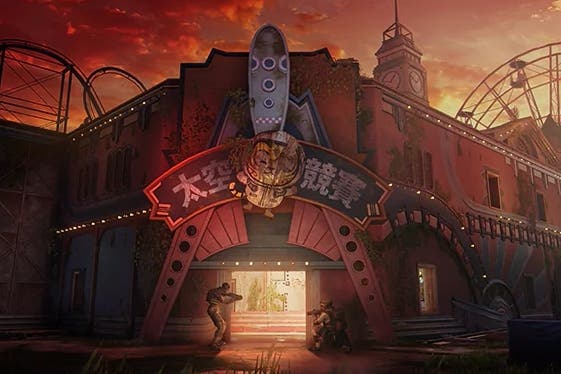 Rainbow Six Siege's next lump of new content, Operation Blood Orchid, launches alongside a spooky map set in a theme park.
The new area arrives at the same time as Operation Blood Orchid. This update, which comprises three new operators, will launch for season pass holders on 29th August, and then a week later for everyone else (who can purchase it with real-world money or in-game coins).
The night-time map includes abandoned arcades, a haunted house and ferris wheel. It's the prettiest (in a spooky way) map for the game we've seen.
Operation Blood Orchid will include three new operators: two from Hong Kong and one from Poland. The update will be revealed in full during the Rainbow Six Pro League finals at Gamescom on 26th August.