Here's our first look at Overwatch's Tracer in Lego form
UPDATE: Lego Bastion available now.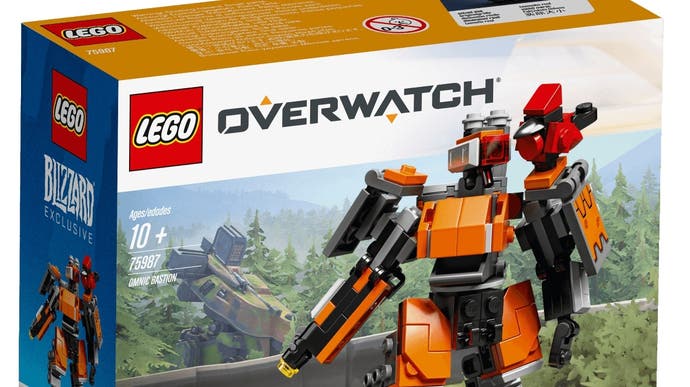 UPDATE 11TH OCTOBER: A Blizzard-exclusive Lego Bastion building kit is now on sale. It's £22.50, and features an orange Omnic Crisis-coloured Bastion with friendly bird pal Ganymede on shoulder. Bastion can swivel at the waist like a salsa teacher, and move its arms. Apparently it's only available in limited quantities.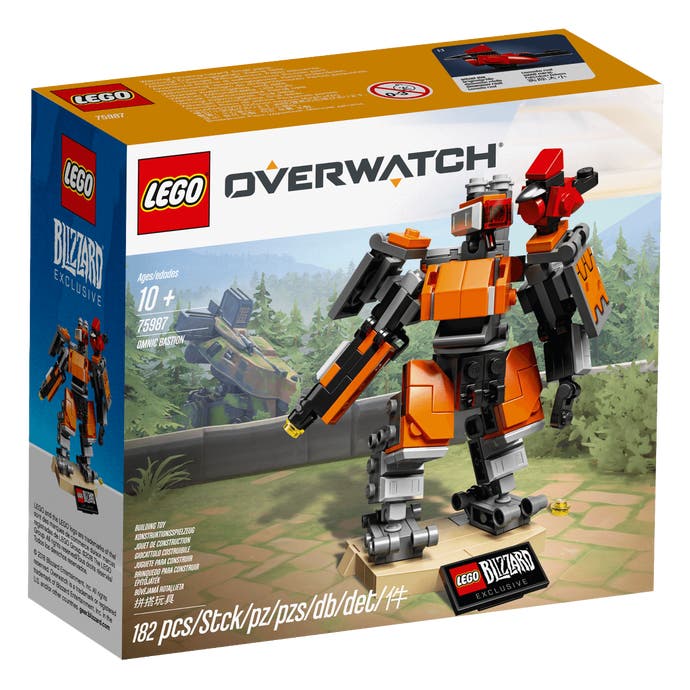 ORIGINAL STORY 3RD OCTOBER: Overwatch Lego sets are arriving soon, and a new teaser showcases Tracer as the first hero to be blockified.
In the teaser you'll not only bear witness to Jeff Kaplan's stellar acting debut, but also our first look at Tracer in Lego form.
Blizzard first teased its collaboration with Lego in May, before following it up with an official announcement via Twitter in August which shows off six blocky silhouettes.
From these blue outlines it's likely that Widowmaker, Zenyatta, Genji, Mercy and McCree will also join the Lego Overwatch roster in the future. Winston's signature bundle of bananas and tub of peanut butter on the official landing page also strongly suggest he'll be making an appearance in brick form too.
As announced earlier in the week, Overwatch's Halloween Terror event kicks off soon, but don't expect too much from it.