Here's £10 off the Game & Watch: Super Mario Bros
Nintendo's retro handheld throwback gets its first big discount.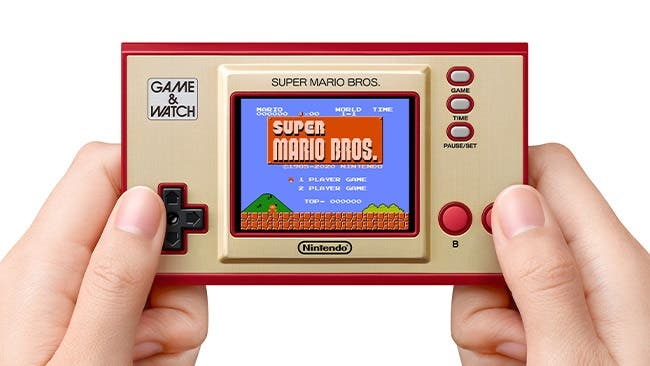 Game & Watch: Super Mario Bros, Nintendo's throwback to its very first handheld gaming console, has been reduced by £10 at a number of retailers.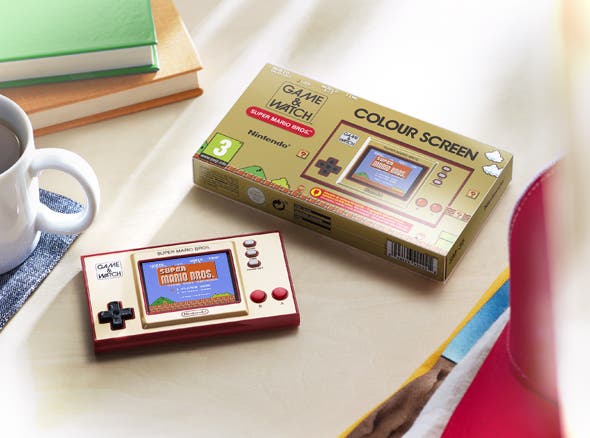 Launched back in November for £49.99 as part of the Super Mario Bros. 35th Anniversary, this special edition of the Game & Watch includes playable versions of Super Mario Bros and The Lost Levels sequel. It also features a Mario edition of the game Ball and a digital clock with various little secrets and easter eggs you can trigger.
It's a neat little piece of kit and a cool collector's item for any Mario fan out there - especially if you're after a stocking filler for this time of year.
The celebrations for Mario's big 35th birthday didn't stop at just a relaunch of a retro console, though. There has been the kind-of-but-not-really-battle-royale Mario 35, augmented reality experiment Mario Kart Live: Home Circuit, a bunch of exclusive Mario 35th merch and even Mario Jenga.
Perhaps the most significant event was the release of Super Mario 3D All-Stars - a compilation of classic Mario adventures Super Mario 64, Super Mario Sunshine and Super Mario Galaxy for Nintendo Switch. While undoubtedly still a selection of excellent games, the actual package left a lot to be desired, according to Martin in the Eurogamer review.
If you're after one of the more significant Nintendo consoles for Christmas, then you can find the Nintendo Switch Animal Crossing limited edition back in stock at various stores once again. There's also the pair of new Nintendo Switch Lite bundles featuring Animal Crossing: New Horizons and a 3 Months Switch Online membership. Or, have a browse through our page dedicated to all the best Nintendo Switch deals.