Here's Claire's new look in the Resident Evil 2 remake
New threads.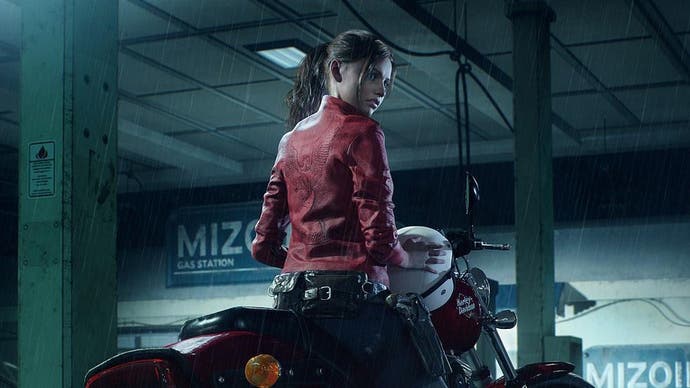 Capcom has shown off the new design for Claire Redfield in the Resident Evil 2 remake.
During a panel at San Diego Comic-Con, the Japanese game company released a new image, below, that shows Claire's new look for the upcoming remake.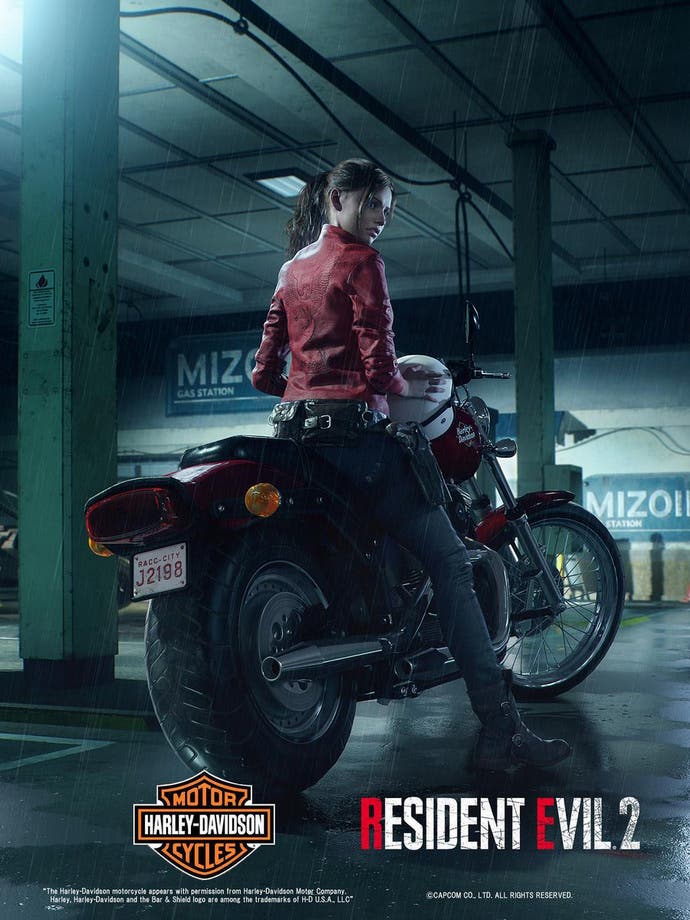 Claire has undergone a number of changes. Like counterpart Leon, Claire has a new face design (I've seen people say she looks like Zoey from Left 4 Dead). Outfit wise, Claire's ditched the hot pants from 1998 Resident Evil 2 in favour of jeans, and her jacket is now long sleeve with a subtle print on the back. Oh, and she's riding an officially-licensed Harley-Davidson in the remake.
In a post on the PlayStation Blog, Capcom's Kellen Haney said the development team debated how much of the new Claire should retain her appearance from the original Resident Evil 2, which came out on the original PlayStation in 1998. The developers went for an appearance that would "line up with the iconic scene of Claire entering Raccoon City on her motorcycle".
Here's that Claire arrival scene from Resident Evil 2, by the way.
I played the Resident Evil 2 remake at E3 in June and was thoroughly impressed. The game has more to do with the recent Resident Evil 7 than Resident Evil 2, with a claustrophobic over-the-shoulder camera and a dark, terrifying aesthetic. It was also super cool to revisit the Raccoon Police Department.
The Resident Evil 2 remake comes out 25th January 2019 on PC, PlayStation 4 and Xbox One.