Here's a fresh look at Gunpoint
Puzzling indie hacker set to release next week.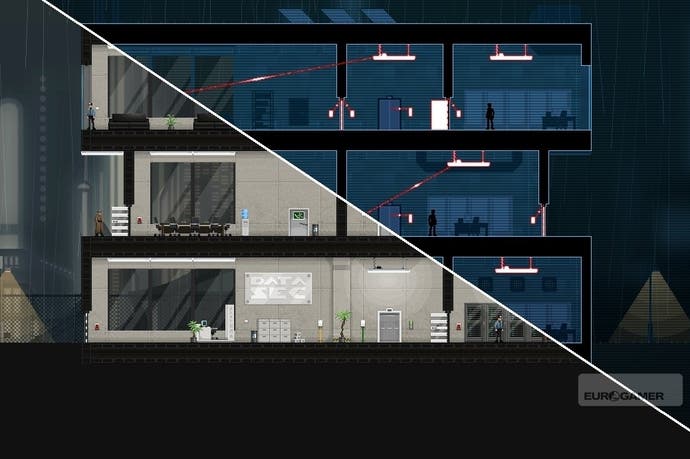 Do you remember Bonanza Bros.? The Sega game was one of those classics that stands alone, and there've been few games like it ever since. I think it's fair to say that Tom Francis, PC Gamer writer turned developer, most likely recalls it. His game, Gunpoint, is a good deal smarter and more stylish than the 1990 Mega Drive game, but it's hard not to be reminded of it when looking at Gunpoint's cross-sectioned levels and its mini-heists that play out with no small amount of slapstick.
That's a good thing, of course, and there's plenty more to like in Gunpoint. We'll be bringing you a full review on Monday morning, but for now Ian Higton's run through the game to give you a flavour of what to expect. It's all looking pretty good.
You can find plenty more Let's Plays, video previews and developer interviews on Eurogamer's YouTube channel. You may find a subscribe button there too, which you're very much encouraged to click.