Here are some of the best Pokémon Day 2020 deals
Freebies, accessories, merch, movies and more!
Happy Pokémon Day! Yep, I had no idea this was a thing, either. Nevertheless, it turns out that 27th February marks 24 years since the launch of Pokémon Red and Green in Japan so a handful of events and offers are running a to celebrate.
Starting off at the Nintendo Official UK Store, you can enter the voucher code 'TEAMBLUE' to receive a water partner Pokémon mug or 'TEAMRED' to get a fire partner Pokémon mug for free with any Pokémon games and Pokémon console bundle. This includes both pre-orders for Pokémon Mystery Dungeon: Rescue Team DX or the Pokémon Sword and Shield Expansion Pass.
You can find everything that's eligible for the offer on their Pokémon Day 2020 store page. No massive reductions here, then. Just a neat little freebie to go with your purchase if you were considering picking up either anyway.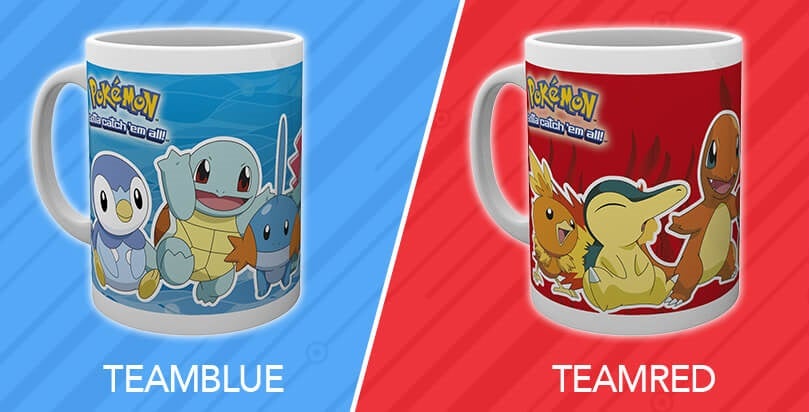 Meanwhile, at Amazon, a few officially licensed PowerA accessories find themselves reduced for Pokémon Day. The best offers of the lot are on controllers including the Wireless Nintendo Switch Poké Ball controller for £29.99 and Pikachu Wireless GameCube/Super Smash Bros. Controller for £29.99.
---
After more Switch offers? There are loads more over at Jelly Deals. We've got our picks for the best Nintendo Switch SD card, as well as the best Nintendo Switch stylus and the best Nintendo Switch controller.
---
Have a browse through the full range, where you can also find a Pokémon Pikachu Wired Gaming Headset for £19.99, Pokémon Expressions Stealth Case Kit For Nintendo Switch Lite for £14.99 and Pokémon Pokédex 1st Generation Puzzle for £11.88.
Lastly, Game also has its own Pokémon Day hub with all sorts of games, accessories and merch. As with Amazon, not everything on there is actually reduced, but you can find a couple of good deals and a wider selection of items. I've picked out some of the more interesting stuff below.
If you'd rather celebrate Pokémon Day in other ways there are a multitude of options available. You can get involved with a new Mewtwo event in Pokémon Go, hunt down new mythical 'Mons in Sword and Shield or sit yourself down for Mewtwo Strikes Back: Evolution when it lands on Netflix later today.
Meanwhile, in the US, you can find 20% off a whole range of Pokémon goodies at GameStop.