Here are 20 minutes of real-time The Outer Worlds gameplay
Arigato!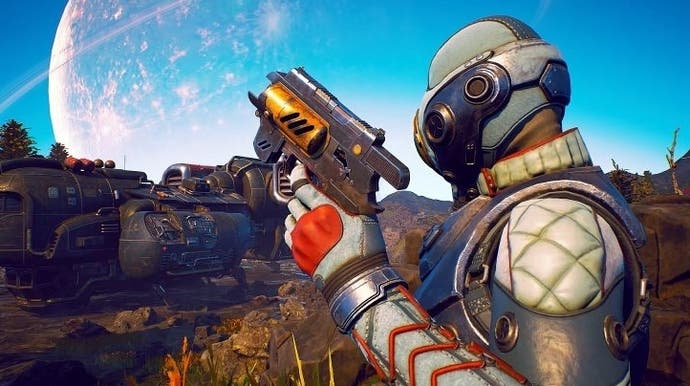 Here's a fresh, meaty slice of The Outer Worlds gameplay.
Unlike some of the slick, polished teasers we've seen lately, this gameplay captured at Tokyo Games Show by bahagamecrazy shows a good chunk of an early portion of the game in real-time action.
Whilst the text and UI is all in Japanese for the TGS audience, the voice work is English, so it should still give you a sense of the inventory system, voice-work, environments, and that all-important combat, of course. Here, take a peek yourself (thanks, PCGN):
Obsidian Entertainment dropped a new The Outer Worlds teaser just a few weeks back, inviting you to "come to Halcyon" where a raft of exciting new "employment communities" awaits you. You're guaranteed housing, work, and company-approved social clubs (as long as you don't look at the small print and realise nothing is guaranteed at all). And is it just me, or are the visuals a little different from the super cheery narration?
The Outer Worlds is coming to PC, PlayStation 4, and Xbox One - as well as the Xbox Game Pass - on 25th October, 2019. A Switch version is also in development but is still yet to be dated. Sad times.
For more on The Outer Worlds, find out how Emma managed to waste an hour when she went hands-on at Gamescom.